Kashif and Shanghai Co-Director Aubrey 'Shanghai' Major is seeking the intervention of the Confederation of North, Central America and the Caribbean (CONCACAF) intervention to resolve the issue of the staging of the Kashif and Shanghai and Georgetown Football Association (GFA) Banks Beer yearend football tournaments.
Since 2010 the two tournaments have been held simultaneously.
Major, in an email sent to CONCACAF President Jeffrey Webb dated Saturday September 7th,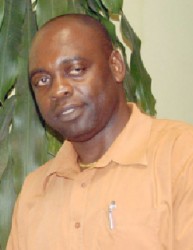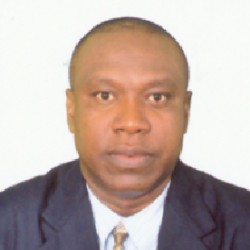 stated that he was forced to seek intervention of the governing body for football in the region because "the Kashif and Shanghai Organization tournament is now in limbo after twenty three (23) consecutive years.
"I was forced to write you these few important lines to bring you and CONCACAF's attention of another brewing court matter in Guyana and is seeking your intervention in a proactive way to bring about an immediate settlement before any legal action being taken," added Major.
The former Guyana Football Federation (GFF) organizing secretary stated that it was rather unfair for the tournament in its 24th year of existence to make way for the GFA Banks Beer event as it has become part of the calendar of activities for both the GFF and the Ministry of Tourism.
He said the birth of the GFA tournament came about during the period of the Court injunction by the GFA against the GFF between 2010-2012.
"We were faced with a parallel tournament hosted by the Georgetown Football Association and sponsored by Banks DIH Beverage Company, all because we had honored the rules of the GFF not to include any Georgetown teams inside the tournament due to their suspension and Court injunction against the federation," major wrote.
Major said now that that situation has been resolved following the visit of a team from FIFA and subsequent elections held, which saw Christopher Matthias defeating Major for the GFF presidency, he had anticipated that the issue of the conflicting dates for the two tournaments would have been ironed out.
He said that an approach to the GFF was made for a new format to be instituted that would be compatible with the FIFA World Cup but was told that they would have to apply to host their yearend event as the GFA has also applied to host theirs during the same period.
"We had a meeting with the federation seeking answers to the hosting of the tournament despite we had sent in our new format a few months before the GFF elections only to be told that we have to apply through an affiliate of the federation, which we did and yet still we not getting any form of communication from the federation, but now hearing through the press that we will have to move our tournament to Easter if we wish to host it," said Major.
GFF President Christopher Matthias during an invited comment stated "the letter was not addressed to me so there is no need to respond at this time".
Around the Web