A three-member team of pugilists will wing out to Barbados today to compete in a two-day Invitational Youth tournament which boxes off tomorrow in Bridgetown.
According to manager/coach of the team, James Walcott, the amateur boxers, Junior Henry of Forgotten Youth Foundation (FYF) Gym (flyweight), Harpy Eagles' Orin Bancroft (Jr. flyweight) and Joel Williamson (bantamweight) of Pocket Rocket Boxing Gym will all be aiming to keep the Golden Arrowhead flying high in the 'Land of the Flying Fish.'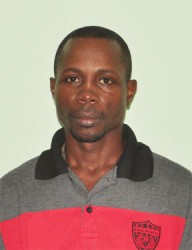 "I am going to Barbados to make sure all three of these boxers come back with victories" said Walcott during yesterday's press briefing at the Ministry of Sport.
The head coach of the Harpy Eagles Boxing Gym added "I expect them to have discipline, box to their best abilities and be good ambassadors for Guyana."
President of the Guyana Boxing Association (GBA), Steve Ninvalle told media operatives yesterday that: "We cannot underscore the exposure for our boxers, it is extremely important that we start exposing them now."
Ninvalle added "The GBA will be placing as much emphasis this year on our youth boxers as a means of putting them on the road to the Rio Olympic Games in Brazil in 2016."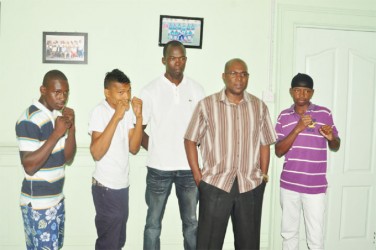 The GBA boss also disclosed that the amateur boxers were chosen after specific divisions were requested by the Barbados Boxing Association.
Williamson will be using the tournament as a warm up as he will also represent the nation at the South American Youth Games in Peru next week.
The Simon Pures along with manager/coach Walcott are scheduled to return on Monday.
Meanwhile, head coach of the FYF Gym, Sebert Blake will also depart these shores.
Blake will be travelling to Hungary for a three-month coaching stint when he receives his visa sometime next week.
"It is also important that our coaches have exposure as well because we cannot produce good boxers without good coaches" declared the GBA head.
Yesterday, Blake thanked the GBA for giving him the opportunity to be imparted with knowledge from the course and lauded his employers from GPL for giving him the time off.
A successful stint will see Blake returning on December 16 as a level three coach.
Around the Web