ST JOHN'S, Antigua, CMC – West Indies Test captain Darren Sammy and Coach Otis Gibson have hailed the team's recent rankings in the International Cricket Council (ICC) table.
Both Sammy and Gibson have alluded to steps taken by the team in achieving their goals in Test cricket.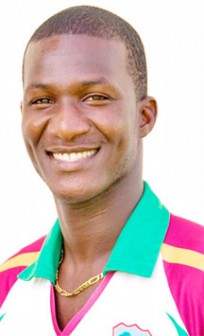 West Indies are now ranked fifth among Test playing nations, and ahead of Pakistan who lost to Zimbabwe by 24 runs in the second of their two-Test series. The Pakistanis have fallen back to sixth after the drawn series.
"One of our goals has always been to be in the top five by 2015," Sammy told the West Indies Cricket Board (WICB) Media. "As a Test team, we have worked really hard in the last three years and to achieve that goal two years early is a plus for us."
"We now have to continue working harder in order for us to keep moving forward. Massive praise must go to our head coach Ottis Gibson and his staff for creating the atmosphere where we as players can go out and work hard for each other and our fans in the Caribbean and everywhere else.
"This is a massive step in the right direction and we will continue to strive for excellence for the cause of putting West Indies cricket back on top of World cricket. The journey continues."
Gibson, in a previous interview, indicated that his side was targetting the climb into the top-five at the end of their upcoming Test series against New Zealand on the road in November-December – but they have now achieved the target three months ahead of schedule.
"If you look at the last six Tests we played, we won them," he said at the time. "It's been good progress, but I know people aren't considering them as big wins.
"Against India however, we can really gauge the progress. I'd never discount wins against Zimbabwe and Bangladesh though because they are upcoming and talented, but India will be an immense challenge and we're looking forward to it," said Gibson.
"We were in India a couple of years ago and played good cricket, but didn't win. Now the team dynamic is different, and with Chris Gayle back, we'll give a tougher run.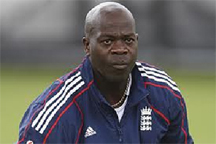 "Then, against New Zealand, we'll be looking to move to No.5 in the Test rankings as that's our aim. I want to put some distance between us and them, but they gave England a tough time in the Tests, so it won't be easy. India into New Zealand is a tough duo to tour."
The Test Rankings table, unlike the ICC One-day International Rankings table, is updated only after the conclusion of current series.
West Indies face India in two Tests in November before flying to New Zealand for a series of three Tests.
The Windies last visited India in November-December 2011, when they lost a three-match Test series 2-0 – the drawn third match was the dramatic Mumbai Test that ended with the scores level.
The Caribbean side last toured New Zealand in 2008-09, drawing a two-Test series 0-0.
Around the Web