The Universal DVD Young Warriors Cricket Club has congratulated national U19 batsman Shimron Hetemyer on his selection to the West Indies U19 team for the upcoming series against Bangladesh.
Speaking on behalf of the Cumberland, East Canje-based cricket club, secretary/treasurer Anil Beharry, said:"Shimron is an exceptional talent and with proper focus and guidance will soon make the West Indies senior team."
He added that the classy young opener's talent was spotted since the tender age of six and he was advised to keep his feet firmly on the ground since many good cricketers coming out from the area had failed to reach the highest level because they got too big for the game.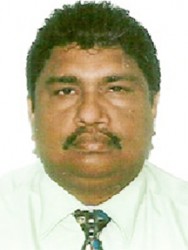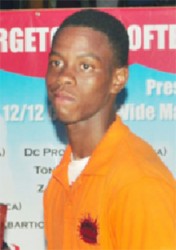 Beharry said that despite the challenges faced by the club it still continues to produce good cricketers. He also called on parents in the Canje area in particular to send their young kids to the club to play the game, stating that too many of the youths are left to the mercy of drug traffickers and gang leaders.
He said that the club continues to strive to provide a good facility for its cricketers and pleaded to the citizens in the area to take care of it. He mentioned that many times irresponsible people would open the gate or even cut the fence and let their animals in to destroy the outfield.
The club stated that it hopes that Hetemyer's success will rub off on the other young players in the club and at the same time will motivate parents to send their children to join the club.
Around the Web