Tucville/Guyhoc defeated East/West Ruimveldt 68-57 when action in the Mackeson sponsored Trinity Grid Holdings (TGH) Inter-ward Basketball tourney continued on Sunday at the Cliff Anderson Sports Hall on Homestretch Avenue.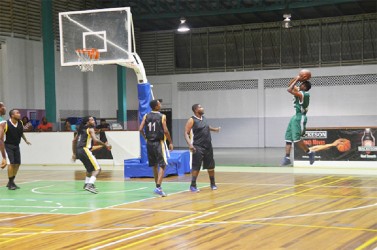 Rayon Cummings led the Tucville/Guyhoc side with 12 points. He was assisted by Jason Squires who contributed 10 points, six rebounds and Marlando Mikel who netted 10 points.
Dwayne Watson led all scorers in a losing effort as he registered 27 points and eight rebounds while Lloyd Bart netted 10 points.
The quarter final rounds begin tomorrow at the same venue with two  fixtures. In the opening game at 20:00hrs, McDoom/Diamond will oppose Wortmanville/Werk-en-Rust while Plaisance/Vryheid Lust will battle Lodge/Meadowbrook in the feature contest at 21:30hrs.
Around the Web