Yolo Entertainment in collaboration with the Guyana Amateur Basketball Association (GABA) will stage the inaugural 'Super Sevens Basketball Challenge' in October at the Cliff Anderson Sports Hall on Homestretch Avenue.
A press release issued by Yolo chief executive Kirk 'Chow Pow' Jardine, stated that the tournament, which will be open to all basketball players in Guyana will include special novelty rules that intend to make the game more entertaining.
According to the release, the concept is designed to create an opportunity for players who are not affiliated to clubs and associations to experience real game time situations.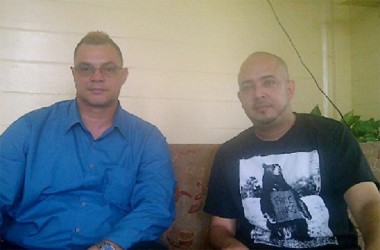 GABA President Michael Singh through the issued correspondence noted that his association welcomes the introduction of the Super Sevens Challenge and he foresees it achieving its objectives.
"We all are cognizant of the excitement a game of basketball produces and this novelty format will definitely bring much more excitement to the game" said the president.
"We are behind this initiative one hundred percent. We will also be using this tournament as a jumpstart to the National Championships which is slated to commence at the end of October," added Singh.
Teams competing in the tournament will be allowed seven players with a maximum of three first division players per side. The duration of each game will be 20 minutes.
The new rules that will be implemented in this event include balls going out of touch will result in a free shot to the opposing team as well only three team fouls will be allowed during each half.
Once a team is in the penalty, any fouls against them will result in three free throws with the opposing team retaining possession of the ball.
A maximum of three personal fouls will be allowed to each player whilst the final three minutes of each fixture will see the introduction of a special coloured ball. Points scored with this ball will be doubled. Playing bibs will be provided for teams that register to partake in the tournament.
Over $400,000 will be up for grabs inclusive of special giveaway prizes for players and fans. Registration forms for interested teams can be collected at the GABA office or Yolo Entertainment headquarters on South Street Lacytown.
Around the Web