The endurance of the nation's cyclists will be tested this weekend as National Cycling Coach Hassan Mohamed has organized back-to-back events.
On Saturday the inner circuit of the National Park will be transformed into a speedway when the second annual RRT Enterprise 11-race cycle programme pedals off at 09:00hrs while on Sunday the cyclists will take their talents to the open roads of West Demerara.
The feature race for Saturday is the 35-lap Schoolboys and Invitational which will be contested by the top junior and senior riders. Other races carded for the day include the BMX age group categories, veterans, uprights and mountain bikes.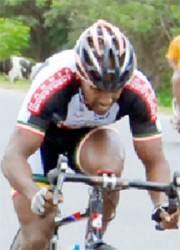 Managing Director, R. Ramrattan (Sean) and members of his RRT Enterprise staff will be on hand to distribute prizes to the top participants at the conclusion of programme.
On Sunday, the third annual Banks Malts Non-Alcoholic Beverages 50-mile road race will roll off at 08:00h from Wales Police Station; proceed to Bushy Park on the East Bank of Essequibo before returning to Demerara Harbour Bridge for the finish.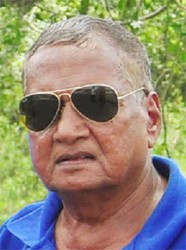 The first six senior finishers as well as the leading three in the junior, veteran, mountain bike and female divisions and the top over-60 participant will all receive prizes.
Eight sprint prizes will be up for grabs during the course of the race.
The evergreen Robin Persaud who triumphed in 15 signature races in 2012, is the defending champion for both events.
Persaud, 38, won last year's 35-lap event in one hour, 18 minutes and 17 seconds while he took the top honours in one hour, 52 minutes and one second for the road race.
Around the Web