RANCHI, India,  CMC-Trinidad and Tobago Red Force management says it does not object to strict security measures introduced for the ICC Champions League T20 which gets underway in India this weekend.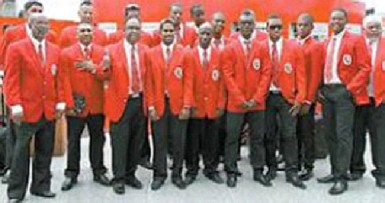 A retired army official and a security officer have been assigned to the team courtesy the International Cricket Council (ICC).
Organisers say the new security measures, which involved tracking player movement for suspicious activity, are geared at protecting the game and the players.
"The players are here in India to play cricket and represent their country as ambassadors and this they will be doing," declared Manager of the Red Force, Omar Khan.
"The fact that the extra security personnel are present would not detract us from the job at hand. We understand that measures must be taken to protect the game and the players and we are all for it."
Cricket in Asia has been affected by allegations of match fixing forcing Champion League organizers to take a more stringent approach to player security to avoid contact with bookies.
Match fixing allegations also marred this year's Indian Premier League (IPL).
The security officials will be travelling with the Red Force throughout the tournament and will be visible at the practice sessions, official team functions, matches and even in the dressing rooms.
"Our players have been educated on what and not what to do when it comes to dealing with match fixing," Khan explained.
"We are confident that they would do the right thing".
Red Force will play a warm-up game against Perch scorchers tomorrow  before opening their campaign against the Brisbane Heat in Ranchi on Sunday.
Around the Web