Defending champions Demerara will seek to preserve their title when they come up against Essequibo in the first match of the 2013 Pepsi inter-county 50 overs-a-side tournament today at the Georgetown Cricket Club ground, Bourda.
Preparations for the competition got underway some weeks ago when the three participating counties; Essequibo, Demerara and Berbice, held trials for their bevy of players shortlisted.
In the case of Demerara and Essequibo, the squad was eventually reduced to 14-man teams tasked with representing their respective turfs.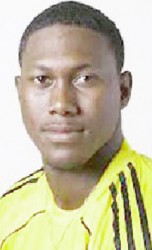 Demerara, who had productive sessions with regards to their match fitness phases, game simulations and warm ups, selected their squad which features a mass of talent ranging from young and upcoming all the way up to senior and experienced players.
The champs will have the experience and youth of all-rounder Christopher Barnwell, who will serve as the team's skipper, while his fellow Amazon Warriors teammate and all-rounder, Steven Jacobs will be his deputy.
The batting department boasts quality star power such as the aforementioned pair of all-rounders, along with the pugnacious Demerara Cricket Club (DCC) duo of openers, Andrew Lyght Jr., and Trevon Griffith, who have been in destructive modes for the past few months.
Making his way back in the senior mix is aggressive right-handed batsman Shemroy Barrington, who has bullied his way back into the senior fold after successful stints in Trinidad and Tobago where he spent a significant amount of time and amassed hundreds of runs in a short period.
Also cementing his spot in the senior fold is Georgetown Cricket Club (GCC) left-handed opener Robin Bacchus who made a successful senior debut for Guyana against Trinidad in a couple of T20 matches where he chalked up a match winning half-century in the second match. He was also involved in a mammoth 170-plus run opening partnership with Barrington at the Bourda ground during a trial game.
Other expected contributions with the bat could come from the likes of, all-rounders Shaquille Williams and Zaheer Mohamed, wicket-keeper Derwin Christian and Rajendra Chandrika, all of whom had recent success either regionally or locally and who managed to impress the selectors during the weeks of preparation.
The bowling unit features a trio of fast bowlers in Paul Wintz, Kellon Carmichael and Andre Stoll. Wintz, who is no stranger to the national team, will be the likely spearhead of the attack while Carmichael's experience from playing in and out of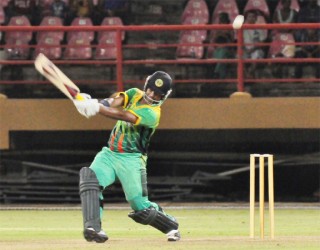 Guyana will be a crucial factor.
The 21-year-old Stoll is the only left-arm fast bowler in the country, which makes him an important weapon in the Demerara attack, if used correctly. He will also look to feed off the experience of his senior players from time-to-time. Leg-spinner Amir Khan will be looked upon to create some havoc for opponents while reinforcement will come from part time spinners Williams and Mohamed.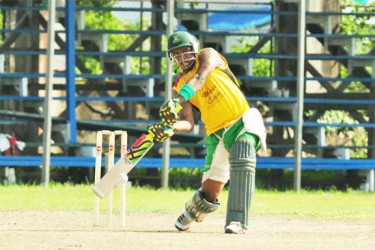 Known as the Cinderella County, Essequibo will be entering this tournament with high expectations after being looked upon by many as "underdogs". Players from the Cinderella County had some of their preparations hampered by the weather but still managed to complete their assigned tasks.
The team is led by opener Rayon Fredericks, who will be a key player with the bat. His deputy, Anthony Adams, will also be looked upon to heavily contribute in the batting department. National players Kemo Paul and hard-hitting batsman Ricardo Adams, who are both known to be destructive with the willow, will be vital players for their team and can also push in a few overs if needed.
Batsman Vishwanauth Lall, National left-arm spinner Herry Greene, right-arm fast bowler, Gilford Moore, who represented the Combined Campuses and Colleges (CCC), are some of the quality players on the Essequibo side who  can create problems in the match if they fire.
Essequibo Coach Vibert Johnson said that he is confident of the team doing well in the tournament adding that his boys are looking to come out  and play tough cricket when the tournament begins.
Chairman of National Selectors Rayon Griffith, told Stabroek Sport that he was pleased with the level of intensity and hard work exhibited by all the players adding that he hoped that they do not confine themselves to playing for their county, but rather strive hard to represent their country.
Both teams will now seek to draw first blood and gain some much needed momentum, with the aim of reaching the final match which will be held at the Albion Community Center Ground in Berbice. The match between the underdogs and the defending champions is set to bowl off at 9:00hrs.
Demerara Squad: Christopher Barnwell (Captain), Steven Jacobs (Vice-Captain),Trevon Griffith, Robin Bacchus, Andrew Lyght Jr, Rajendra Chandrika, Shemroy Barrington, Derwin Christian, Zaheer Mohamed, Amir Khan, Andre Stoll, Paul Wintz, Kellon Carmichael and Shaquille Williams
The Standbys: Kemol Savory, Tagenarine Chanderpaul, Dennis Legay, Yatesh Dhanpaul, Seon Daniels and Raj Nannan
The Coach is Orin Bailey and team Manager is Robert "Pacer" Adonis
Essequibo squad reads: Rayon Fredricks (Captain), Anthony Adams (vice-captain), Dillon Heyliger, Jason Heyliger, Ricardo Adams, Herry Greene, Sheldon Alexander, Mark Tyrell, Vishwanauth Lall, Kemo Paul, Vijay Surujpaul, Gilford Moore and Ricardo Peters.
The Stand bys: Norman Fredricks, Hamant Beharry, Rajio Balgobin, Keanu Harry, and Jadesh Dindyal.
The Manager is Otto Christiani and Coach Vibert Bailey.
Around the Web