Following weeks of preparations including a number of trial matches, the players from the ancient county of Berbice underwent their fitness test yesterday at the Albion Sports complex ground in preparation for this year's Pepsi Senior inter-county 50 overs-a-side competition which gets underway today.
Done in similar fashion as to what took place by the other two participating counties, Demerara and Essequibo, the players were given the mandatory beep test which saw almost all of them making it past the 10th set.
National U19 captain, Shawn Pereira was the standout cricketer in the beep test trials as he was the lone cricketer left going into the 13th set. The players were then given some strength training in the form of push-ups and muscle stretching before being drilled on effectively running two's in a game simulated situation.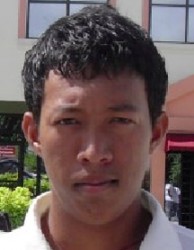 Upon conclusion of the sessions, chairman of the national selectors Rayon Griffith, spoke to the players and gave them suitable advice for the future and their careers. He lauded the players for their exceptional demonstrations, but stressed the importance of training during the off-season period.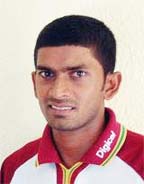 Griffith highlighted that the sessions were used to pinpoint the 8strengths and weaknesses of all the cricketers and warned them about the results of being complacent in and around the cricket venues.
He called on the players to spend less time idling and to focus more on training and using their time to sharpen their game.
Managing Director of the New Amsterdam-based Universal DVD Store, Vicram Seubarran, has sponsored a practice game involving the members of the Berbice squad today.
Seubarran, said today's practice game which bowls off at 09:30hrs, can be used to assess the levels of the players who were in the training sessions at Albion with the hope that they excel at the inter-county level.
The game is also being organized in the interest of developing cricket and cricketers in the county since it was noted that the players have been training at the Albion Sports Complex since September 10 and have been exposed to lots of physical exercises on a daily basis.
Former Guyana and West Indies opener Sewnarine Chattergoon and hard hitting middle order batsman Jonathan Foo, were named as the captains of the two teams, with Chattergoon's team reading; Chattergoon, Anthony D'Andrade, Seon Hetmyer, Rajiv Ivan, Anthony Bramble, Eon Hooper, K Hassan, Clinton Pestano, Keon Fraser and Kevin Ramdeen.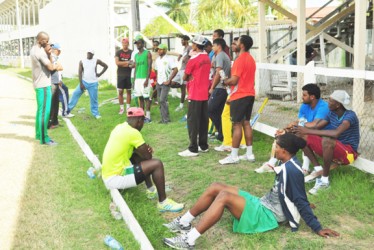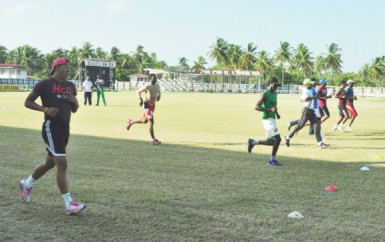 Foo's XI will come from: Foo, Shimron Hetmyer, Surujnarine Kandasammy, Devon Clements, Krisendat Ramoo, Shawn Pereira, Keon Joseph, Romario Shepherd DeJonge, Joemal LaFleur, Yogindra Harrinarine and Jason Sinclair.
Around the Web