PORT-OF-SPAIN, Trinidad, CMC-Former president of the West Indies Players Association (WIPA) Dinanath Ramnarine appears to be gaining considerable ground in his bid to become Trinidad and Tobago's cricket chief.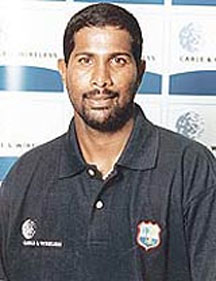 A slate led by Ramnarine which includes former national captain Daren Ganga has been attracting significant support in zonal elections currently underway.
The latest blow to current president Azim Bassarath's chances of being reelected came this week when his Movement for Change lost representatives on the North Zone.
Ramnarine slate of candidates won all six club representatives positions up for grabs during the North Zone poll for club representatives.
This most recent victory gives Ramnarine's team a seemingly unassailable lead of five zones to two after bagging the support of the South West, South, East and Central zones.
Presently, the Movement for Change has only mustered up two zones, the South East and North East
Tobago has not previously supported Bassarath and his Movement For Change is likely to support Ramnarine.
All zonal AGMs are due to be completed by September 30, with the Trinidad and Tobago's Cricket Board's Annual General Meeting set for October 26.
The Ramnarine-led group is expected to go up against Bassarath's incumbent Movement for Change at next month's TTCB elections.
The Ramnarine and Ganga slate appears to be holding a five-to-two advantage in the zones, with Tobago to go.
Both teams will be vying for the majority of the 48 available votes during the October elections.
They include twenty-one votes from the seven zones, while five will come from national officers, six each from nominated  members and National League representatives, two from the Tobago Cricket Association, two from the Trinidad and Tobago Women's Cricket Association and two from the Primary and Secondary Schools cricket leagues and the umpires.
Ramnarine and Ganga have been campaigning on a platform to rebuild the club structure and to restore communities as the nurseries for local cricket.
Around the Web