Head coach of the Forgotten Youth Foundation (FYF), Seibert Blake was scheduled to depart for Hungary this morning for a high intensity three-month long coaching course that could see him becoming Guyana's newest level three tutor.
Blake, who has trained champions likes Dexter Marques, Simeon 'Candy Man' Hardy and Shondell Alfred will return in December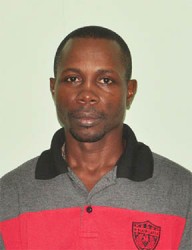 equipped with knowledge to produce even more championship calibre pugilists.
"It is a great opportunity for me Blake told Stabroek Sport yesterday. I will do my best to grasp and return with the knowledge imparted to me to produce more champions.
"I'm grateful for this opportunity," he added.
"I have been around boxing for many years and I saw many coaches that participated in this same course and they said they learnt a lot and I was always hoping for an opportunity to be a part of it.
"This will take me to another level of coaching, the duration of the course  tells me it will be of a high quality and it will be intense work ,I will try my best and work hard and return to impart my knowledge with the young boxers," Blake assured.
The FYF coach also thanked his family, his place of employment (GPL), the Guyana Boxing Association (GBA) and the Guyana Olympic Association which funded his sojourn for their support.
According to GBA's head Steve Ninvalle, Technical Director of the Guyana Boxing Association, Terrence Poole and Carl Franklin were the coaches that took part in coaching coaches in Hungary.
Around the Web