Today's final of the Guyana Cricket Board (GCB)/Pepsi-sponsored Senior Inter-county tournament is being billed as the `Clash of the Champions' as the unbeaten defending champions Demerara defend their title against former champs Berbice at the Albion Community Centre Ground.
The competition bowled off on September 21 with the three counties contesting the preliminary round robin matches to see which two teams would contest the final.
After win over Essequibo it was Berbice and Demerara who were left to contest today's final.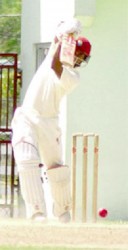 Coach of the Berbice team, Hubern Evans told Stabroek Sport yesterday that his team will not be taking Demerara lightly. He noted that after their win against Essequibo on Thursday the "team is on a high" and acknowledged that the different atmosphere and home turf advantage will come into play.
"Once we stick to the game plan and get partnerships going we should be in a good position and it will be a great feeling to know that you can win which will show that we are true champs," he declared.
A change in venue will see the momentum shift from the champs home turf; the Bourda ground, to another celebrated venue in Guyana and home of the former champions, the Albion community Center ground.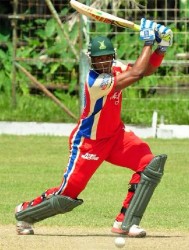 This move from Georgetown to Berbice is the ideal opportunity for the current champs to get some revenge, given that the last time the two teams played at the Albion ground Demerara lost.
Demerara Coach Orin Bailey said that the mood in the camp was high especially going into this match as the defending champs. He stated that the players are confident, but they don't "want to be too over confident, as it can sometime play against you."
Bailey said overall his players are in the right frame of mind and will be sticking to their plans.
With an allotted 50 overs per team, both counties will be aiming to post match-winning scores in their innings. After the outright mauling handed to the out-of-sorts Essequibo in their third round match on Thursday, Berbice will be taking tons of momentum and form into today's encounter.
But with two back-to-back wins, the first over Essequibo and the second, a nail-biting victory over the Berbicians, Demerara are definitely the team to beat.
Unlike Berbice, whose openers, West Indies U-19 player Shimron Hetemyer, or the pugnacious Anthony D'Andrade, who along with skipper Sewnarine Chattergoon made quick work of the Essequibians in their second match; look a more dangerous top order unit than their opponents.
The defending champs in comparison have not had their top order guns in Trevon Griffith, Shemroy Barrington, Robin Bacchus or Andrew Lyght Jr., fire in a massive way. Due to the sedate atmosphere at the top, Demerara were forced to rely on their skipper and by far the standout player of the tournament, Christopher Barnwell.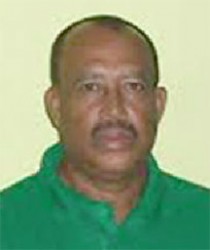 Barnwell, opened his account with a savage hundred in the first match against Essequibo, followed by a brutal 72 and a 4-wicket haul in the second match against Berbice. Efforts from Rajendra Chandrika, who was among the runs in both matches and scored a classy half-century in the second game and all-rounder Zaheer Mohamed who slammed an aggressive 49 in the first game, ensured that Demerara didn't look totally out-of-form in middle order.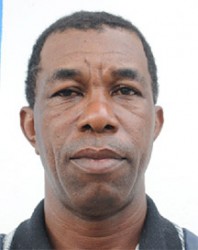 Berbice on the other hand look a bit shaky in the middle. Their contributions in the middle/lower-order came from all-rounder Romario Shepherd-DeJonge and leg-spinner Devendra Bishoo who, in the back-end of the innings hammered the Demerara bowlers.
From a bowling perspective, both teams look evenly poised, with Berbice looking the better of the two in the spin department thanks to Devendra Bishoo, who took four wickets in the first match and then mopped up Essequibo by taking 6 for 13 in the second, a credit to the Saqlain Mushtaq's three week spin-bowling camp held in the Caribbean.
Gudakesh Motie-Kanhai also took part in that camp but along with Hetemyer is currently encamped for the upcoming West Indies U-19 fixtures against Bangladesh.
However the likes of fellow spinner Eon Hooper, Krisendat Ramoo and fast bowler Keon Joseph should be enough firepower for the Berbicians.
Demerara's strength lies with their fast men who continue to pick up wickets at a consistent pace. Paul Wintz, Andre Stoll and Barnwell, have impressed with their approach, while Steven Jacobs, Amir Khan, Shaquille Williams, Mohamed and even Griffith's part-time bowling, make up a solid slow bowling unit, which will be a crucial asset at the final venue.
Apart from certifying county dominance and developing new talent, this tournament is used as a measuring stick to enable the selectors to scout the players from the respective counties and select a Guyana squad to participate in January's Regional Super 50 tournament. The match commences at 9:00hrs.
Berbice squad: Sewnarine Chattergoon (Captain), Shimron Hetemyer, Romario Shepherd-DeJonge, Jonathan Foo, Rajiv Ivan, Anthony D'Andrade, Anthony Bramble (Wicket-keeper), Devon Clements, Jomal LaFleur, Devendra Bishoo, Keon Joseph, Gudakesh Moti-Kanhai and Eon Hooper.
Standbys: Jason Sinclair, Krisendat Ramoo, Clinton Pestano, Kevin Ramdeen, Shawn Pereira and Waqar Hassan.
The team Manager is Albert Smith and Coach is Hubern Evans
Demerara Squad: Christopher Barnwell (Captain), Steven Jacobs (Vice-Captain),Trevon Griffith, Robin Bacchus, Andrew Lyght Jr, Rajendra Chandrika, Shemroy Barrington, Derwin Christian, Zaheer Mohamed, Amir Khan, Andre Stoll, Paul Wintz, Kellon Carmichael and Shaquille Williams
Standbys: Kemol Savory, Tagenarine Chanderpaul, Dennis Legay, Yatesh Dhanpaul, Seon Daniels and Raj Nannan.
Around the Web