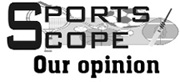 It must be difficult for the Christopher Matthias-led Guyana Football Federation (GFF) not to feel aggrieved at the stand taken by the Federation Internationale de Football Association (FIFA) over Guyana's Goal Project given what transpired with the previous executive led by Colin Klass.
During a visit to Guyana recently, FIFA's Regional Development Officer Howard Mc Intosh, said that the GFF has up until next year to move the project forward or FIFA would consider scrapping it altogether.
"When the development committee meets next March and there is no progress on the Goal Project it is very likely that at that time it will be recommended that Guyana is not serious about the project and consideration will be given to withdrawing the funds," the Jamaican Mc Intosh told the media on Friday.
While at first glance the above statement appears to be bluff, a sort of wake-up call to the local federation to get its act together, it can also be construed as part of FIFA president's Sepp Blatter's much-touted Reform Process designed to clean up the image of the sport racked by allegations of corruption left, right and centre.
This latest action is a new and startling development by FIFA which stood by watching helplessly as year after year the former GFF under Klass found reason after reason for failing to get the project underway.
Matthias has been GFF president for less than six months and he must be wondering about FIFA's motive for taking this stand.
The move by FIFA speaks of a new dispensation, a new direction taken by the region's football czars which is in direct contrast to what happened previously.
`Oh for the good old days'! Matthias must be saying.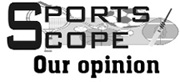 Under former Caribbean Football Union (CFU) and Confederation of North, central America and the Caribbean Associations Football (CONCACAF) president Jack Warner, FIFA seemed either unable or unwilling to flex its  muscles knowing that Warner, then a vice president of FIFA controlled the votes of the entire CONCACAF bloc, a whopping 35 votes.
It is probably why FIFA fumed but did not come out and publicly state their disapproval as to what was transpiring in Guyana and to a lesser extent, a few other Caribbean football nations.
To his credit Warner did state in 2010 that he was disappointed with the Guyana situation since when the project commenced way back in 1999 Guyana was originally one of five member countries identified for what was then a pilot project.
"I must be disappointed… Guyana was one of the first countries where we had initiated this programme," Warner told Stabroek Sport in 2010 at a press conference following the CONCACAF Congress at the Atlantis Hotel in The Bahamas. In 1999, Guyana, Belize, The Bahamas, Nicaragua and St Lucia were listed as countries to benefit from FIFA's new initiative and in 2001, Blatter visited Guyana for the historic turning of the sod for what was thought to be this country's first football stadium on land under the control of the University of Guyana at Turkeyen set to cost approximately US$20m.
But that was not Blatter's understanding of the Guyana situation.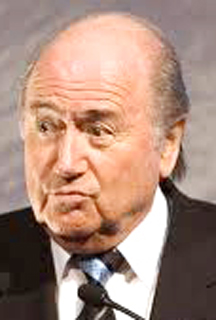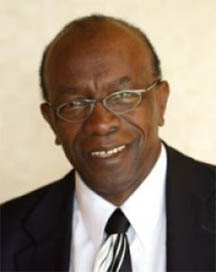 In what turned out to be a major faux pas the sod was never turned with Blatter backpedalling and stating that FIFA does not build stadia which he said was the responsibility of governments. Despite the protestations of Gail Teixeira, then Minister responsible for sport, who claimed she had been told by Warner that US$20 million would be made available for the erection of a football stadium here once land was available for such a venture, Blatter stood fast by his decision.
He did state, however, that FIFA would contribute US$400,000 once the GFF was able to acquire the land which was eventually acquired from Moroccan Alami Binani, now a naturalised Guyanese at Orangestein, East Bank Essequibo but the project never took off despite the GFF reportedly receiving grants totaling US$800,000 from FIFA between 2002 and 2006. In addition, earlier this year, acting President Franklin Wilson reported that the GFF had been granted US$500,000 to complete the project.
But now, decades later, Guyana is still stuck at first base unable to move forward with the project.
Matthias might want to know why only now has FIFA suddenly decided to get tough.
Perhaps Warner might be able to provide him with an answer.
Warner during his term of office as FIFA vice president was embroiled in
scandal after scandal too numerous to mention here and in fact it was another scandal, a cash-for-votes affair, which threatened to topple Blatter from his throne as FIFA president and install Mohammed Bin Hammam, that ultimately brought about his downfall.
Warner has maintained his innocence and has said to the numerous allegations of impropriety that he is incorruptible which many believe despite the fact that the Centre of Excellence in Trinidad and Tobago, built with FIFA money but on land owned by Warner, is now the centre (pardon the pun) of dispute between Warner and FIFA.
Under Warner's watch it seemed as if not only Guyana but other Caribbean countries Goal Projects were left to stagnate not because of funding (  that was being provided by FIFA) but for reasons known only to those associations responsible.
In a report in `The Economist' earlier this year, it was revealed that Anguilla and Montserrat too had fallen foul of FIFA with respect to their Goal Projects.
`The Economist' reported that apart from the US$250,000 that FIFA gives Anguilla —along with all its other affiliates—- in 2003, the Anguilla Football Federation received grants of US$650,000 to build a training centre in The Valley, the island's capital.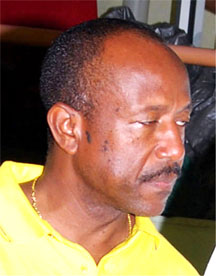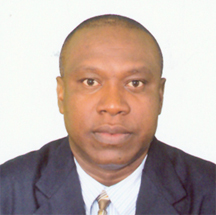 Blatter apparently did not find the facility when he visited in 2010.
"Visitors today find a small grandstand with rusty, broken-down fencing, chickens pecking at the weed-strewn, bumpy pitch and offices that are empty and apparently unused, with computer terminals still wrapped in plastic. There is no sign of the dormitories, gym, cafeteria and classrooms supposed to have been built with an extra $500,000 granted in February 2011," The Economist reported.
"The football federation in Montserrat, an even smaller British Caribbean territory than Anguilla, with just 5,800 people, got US$788,139 from FIFA in the early 2000s for what it said would be a "complex" with floodlights and fences, but what Google Earth suggests is just a forest clearing," `The Economist' reported.
Sounds familiar
While Mc Intosh was quick to state that there was no skullduggery in the Guyana situation (and neither has the Montserrat or Anguilla football officials been accused of any sort of financial impropriety) the Guyana situation seems to suggest that to some extent, there was a degree of negligence involved.
The way forward for the Matthias-led GFF is to immediately scrap the project at Orangestein and initiate discussions with government for a piece of land in a more favourable location and take it from there.
Until the project is completed then and only then could the GFF be congratulated for scoring a goal for football development in Guyana in over 22 years.
Around the Web