Recently certified SAMBO Instructor and Boxing promoter, Carwyn Holland along with Vice-President of the Guyana Sambo and Combat Sambo Federation (GSCSF) Devon Jones, are scheduled to wing out to Russia today with hopes of giving Guyana full membership status within the International Sambo Federation, (FIAS).
Holland, who gained his certification in June of 2013 after completing the International Certification Course for Sport and Combat SAMBO in Switzerland, told Stabroek Sport yesterday that the purpose of the trip is to ensure that Guyana becomes a fully fledged member of the international body.
He said that their participation in the SAMBO congress involves voting among other activities such as being more intertwined with the sport, as well as checking out other SAMBO development avenues.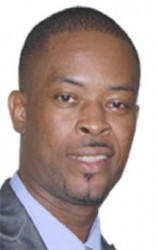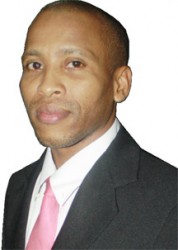 Once confirmed as a certified member of the world body, Holland explained that Guyana will benefit significantly, as their access to technical support, gears, equipment and various courses for participants and coaches, will be available.
The sport SAMBO which was developed in the early 1920's by the Soviet Red Army in Russia, translates in English to "self-defense without weapons" and is made-up of the various aspects of martial arts including; wrestling, jujitsu, shotokan among other and is predominantly used to improve hand-to-hand combat.
This Holland said is beneficial to persons who are already involved in areas of self-defense or martial arts, as it helps one to be a more rounded practitioner in the art of combat, whether it relates to defense or offense.
A "Break the fall" programme which Holland stated is a foundation course aimed at teaching fighters to fall properly is very essential in the pursuit of the arts, stressing that in order for one to master the sport "they must learn how to fall".
Optimistic about his overseas campaign which will allow his country the luxury of expanding effortlessly in the art of SAMBO, Holland concluded by pointing out that the GSCSF will be opening more facilities in order to attract, develop and churn out more participants.
The GSCSF is located at 10 Camp and bent streets Georgetown, Guyana and interested persons can make contact with the association on telephone number, 22-64484.
Around the Web