Guyana Football Federation (GFF) President Christopher Matthias said yesterday that once the Kashif and Shanghai organization conforms to the rules of the GFF, CONCACAF and FIFA and their dates don't conflict with the federation's calendar of activities, they can have any date to host any event.
Matthias during an exclusive interview with Stabroek Sport yesterday said: "The Kashif and Shanghai Organization or any other organization that is interested in the development of football in Guyana can have any days they so desire to host any tournament, course, competition or seminar once those days don't conflict with the calendar of activities of the GFF."
Questioned about the current status of the two competing tournaments, the Kashif and Shanghai year end football extravaganza and the Georgetown Football Association end of year tournament Matthias said: "Both institutions would have made an application for the hosting of their respective yearend tournaments. Up to presently, both are still to complete the basic requirements for the hosting of a tourney."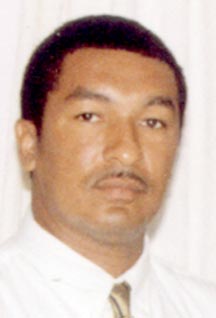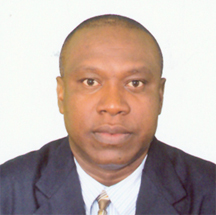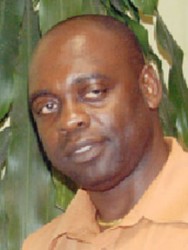 Asked to stipulate some of the necessities, the GFF boss stated that an application must be made through an association or affiliate while a copy of the event's rules as well as a proposed budget, fixture and a confirmation letter from the invited teams must be presented.
He further stated that that a letter from the respective associations stating the clubs are in good standing, a lodgement of the prize money or a letter of commitment from the official sponsors as well as the lodgement of levy fees is also required.
"The latter two are important because several associations have complained that they have not gotten their levy fees owed and due to them and in certain circumstances they are awaiting prize monies for tournament's that have been long completed" added Matthias.
He recalled that the letter sent by the women's association which the Kashif and Shanghai Organization plans to run their event through stated that the tournament will commence in mid-November and conclude on January 1st.
"Except January 1st, no other dates had been mentioned" said Matthias
According to Matthias, what the GFF is not authorised to do is to allow any individual, institution, club and association to host a football tournament outside of the requisite rules as well as to instruct any club to play any tournament, "save and accept it is at the national level".
The Kashif and Shanghai Organisation has threatened to pull the plug on their year end tournament if as happened last year there is a clash of tournaments between themselves and the GFA.
Co-Directors of the organization Kashif Muhammad and Aubrey Major said they  have written to CONCACAF but was yet to receive a response.
"The GFF is not authorised to discriminate in any form or fashion as regards to hosting of a tournament by any individual, institution, club or association, particularly when the GFF's constitutional mandate if to develop, improve, promote and control association football," said Matthias.
Around the Web