LAHORE, (Reuters) – Struggling Pakistan are primed to catch South Africa out by laying on a "spin trap" during the two-test series in the United Arab Emirates, coach Dav Whatmore warned on Tuesday.
"Our players… want to avenge the 3-0 defeat we had at the start of the year in South Africa. We lost in South Africa because our players were not prepared for the pitches there and the pace and movement they offered," Whatmore told reporters as his team prepared for the series which begins on Oct. 14.
"But conditions in UAE will be different and we know them well and they suit us. Spin tracks are a option for us and we will go by our strength and we have couple of quality spinners in our side."
Pakistan's fortunes suffered a further dip when they were outclassed by lowly Zimbabwe in Harare last month – a result which dropped them to sixth in the test rankings and led some pundits to declare the team had hit rock bottom.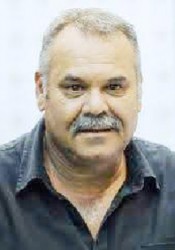 With Whatmore under increasing pressure to halt the slump, he pointed out that Pakistan's inability to host matches on home soil since March 2009 – when the Sri Lankan team were attacked in Lahore – has robbed the former Asian powerhouse of precious playing time.
The two-test, five one-day and two-match Twenty20 series is being played in neutral UAE after the South Africans refused to tour Pakistan because of security concerns.
"With no international teams coming to Pakistan and no regular A team tours our younger players are not getting the exposure to develop and we need to do something to plug the gap between our domestic cricket and international cricket," Whatmore said.
Around the Web