As the Bangladesh under-19 team prepares for their seven ODI matches  against the West Indies U-19 boys, the tourists got some much needed practice in yesterday at the Providence stadium ahead of tomorrow's warm-up match.
The Asian youth team flew into the country yesterday morning and spent the afternoon engaged in some team training and net sessions under the watchful eyes of Head Coach Richard John McInnes and Assistant Coach Zafrul Ehsan.
After some stretching exercises and lap sessions, the players engaged in some intense catching and fielding including a number of aerial catches which were fed by the coach and other players. The ground fielding exhibition was done on the lush green carpet of the Stadium's floor, where the players demonstrated agility and focus in their attempts to receive the ball. The Bangladeshi boys then proceeded to the final lap of the day's training programme by entering the nets.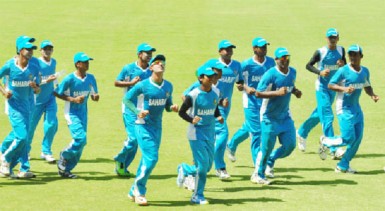 Team skipper Mehidy Hassan Miraz looked solid as he faced a battery of slow bowlers, likewise his teammates, who displayed controlled aggression by cleanly striking the bowlers around the nets, even taking a few out of the perimeter.
With another day of practice to look forward to today, the tourists will seek to fine-tune ahead of tomorrow's opening encounter against a dangerous Guyana Under-19 line-up, which features the best young talent from across the three counties.
The first match against the West Indies is scheduled for Monday at the stadium with the first ball expected to bowl off at 1.30pm.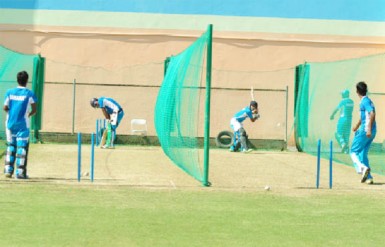 Around the Web