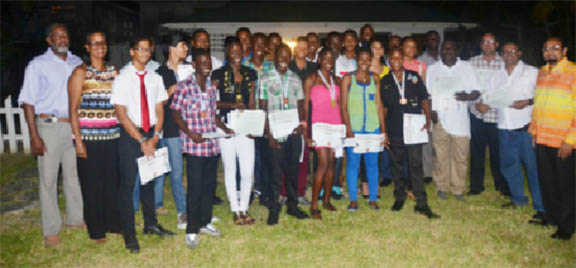 An appreciation ceremony was hosted by the Guyana Olympic Association (GOA) for the athletes and officials that participated in the inaugural South American Youth Games (SAYG) in Peru and the Islamic Solidarity Games in Indonesia last month.
During the ceremony at the GOA's office in Kingston, the athletes and officials were treated to refreshments and also received certificates. All the athletes that finished on the podium received special certificates and pocketed monetary prizes for their achievements.
According to president of the GOA, K.A Juman Yassin yesterday's ceremony was to pay homage and also to encourage the athletes to emulate their performances.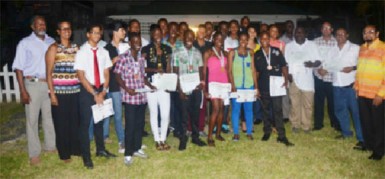 Chef-de- Missions of the Peru and the Indonesian sojourns, Karen Pilgrim and Ramjeet Ramphal commended the athletes for the sportsmanship and also stated that they were good ambassadors for Guyana.
At the South American Games which was staged in Lima from September20-29, Guyana produced nine podium finishes.
Four were from the boxers, silver medalist, Travis Fraser and bronze medalists, Michael April, Tefon Green and Joel Williamson. Gold went to Andrea Foster in the mixed relays while bronze medals (two) went to sprinter Jason Yaw badminton players Narayan Ramdhani and Ambeka Ramraj.
While at the Islamic Games, 2012 London Olympian, Winston George was Guyana's only medalist. George produced silver medal performances in both the 200m and 400m.
The other athletes, Alika Morgan (1500m and 5000m), Kawall Ramrikah (Taekwondo), Patrick Cheeks and Natalie Gibson (Karate) were not as fortunate as George.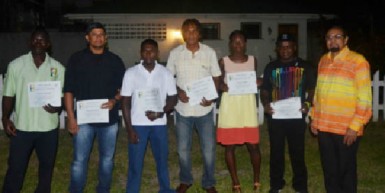 39 territories participated at the Islamic Games while 14 countries contested the SAYG.
Around the Web