The Kashif and Shanghai (K&S) Organization is prepared to fight a legal battle with the Guyana Football Federation (GFF)if this year's 24th edition of the K&S tournament has to be played parallel to the Georgetown Football Association (GFA) competition.
According to co-founder of the organization, Kashif Muhammad,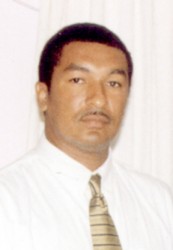 the year-end tournament dates were established by them and as such K&S should not have to compete with any rival tournament.
"We established those dates and we developed Guyana's football tremendously and if they refuse to give us our time we would not just be accepting it in any simple way," said Muhammad yesterday.
"Our organization will take the matter a step further because they (GFF) took football to Court and they succeeded and we are prepared to go down that exact route for our tournament, we will take this matter to Court if needed.
"We would like to have our tournament that we created in December 23 years ago without another tournament running side-by-side because it's not good for the sport, the business community, for the fans or the football players because we want to get all the top quality teams on board," Muhammad added.
Muhammad also told this publication that the K&S Organization met with the GFF's brass and informed them that they are also unsatisfied with some of the prerequisites to host their year-end tournament which, according to him, were set up for them to lose.
"The rules are set up not for our tournament. The GFF, whose constitution remains the same, is now telling us that we have to do things differently. They are telling us now that we have to ask the teams if they are going to play in our tournament and we have to ask those sub associations if they will allow those teams to play in our tournament and then you have Georgetown which has  the best teams in the country keeping a tournament at the same time and we have to ask Georgetown?"
Muhammad continued:" We will ask Georgetown to play yes but at another time because it makes no sense asking Georgetown to play in our tournament when Georgetown wants to keep their tournament at the same time. We do not want to waste time. We told them that it is either yes or no and if it is yes we will go ahead and keep our tournament alone, not with the GFA."
Muhammad maintained that similar tournaments of the same discipline are never played simultaneously in any part of the globe and he sees the GFF allowing the GFA to host their tournament in December as the "worst display of unfair play in football probably in the entire Caribbean.
"There is no part of the world that you will see the same type of tournament playing simultaneously. That has never happened.
"Why can't the GFF have a ruling on their affiliate saying that this was established, this is what helped to build football in a great way throughout the years and you please settle for some other time because we want to continue with this here.
"Football promotes fair play and we think this is the greatest disregard and disrespect for fair play and it is sad that this is coming out of football, this is the worst display of unfair play in football probably in the entire Caribbean," Muhammad re-iterated.
We had a meeting with the GFF telling them that we were not satisfied with the prerequisites
we met the entire executives to discuss the matter about the conditions because we think that they are moving the goal post
at the end of the meeting they ask us in a most definitive way what is it that we are asking for and we told them that we like our time that we created in December 23 years ago and we told them that in no uncertain terms, they asked us and they said its either they are giving us the tournament or they are not giving us the tournament and if they are giving us it is under the condition that we don't want to have any parallel tournaments
We were doing the right thing now because we have tremendously developed football in this country, we were the first organization to give a motor car to a football player
we collaborated with the GFF for years and years in this tournament and we will fight for our tournament right down to the end
Around the Web