GEORGETOWN, Guyana, CMC- Former West Indies offspinner, Lance Gibbs, says the current crop of West Indies cricketers should be allowed to develop around veteran middle order batsman Shivnarine Chanderpaul.
Gibbs made his suggestion as the regional side prepares to tour India in November to play two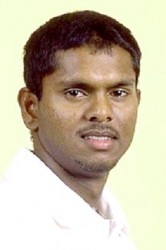 Tests and three One Day Internationals (ODIs).
Gibbs says Chanderpaul's experience and talent will help nurture younger batsmen such as Kirk Edwards and Darren Bravo in the subcontinent.
"Chanderpaul is one of our premier batsmen – the premier [one] actually,"  said Gibbs  who also played for  Guyana, South Australia and Warwickshire
"We need to bat around him and mature these inexperienced players in his presence".
The Caribbean side is seeking to return to its former glory and one way would be to continue its climb on the ICC team rankings.
Last month, West Indies reached the top-five in Test rankings for the first time since August 2000.
Darren Sammy's men have won their previous six Tests and currently sit on 99 points, with Australia just ahead on 101, and Pakistan lagging slightly behind on 97.
"That maturity is not there right now but, as with many teams, we all have our ups and downs," said Gibbs.
"But now we need to turn that proverbial corner which everyone always speaks of, every time we do well."
West Indies' next assignment against India begins on October 31 and will be followed by a tour of New Zealand for three Tests, five ODIs and two T20Is.
Gibbs believes that there is a good blend of youth and experience in the Sammy-led 15-man squad preparing to tour.
"We haven't played Tests in a while but the state of our cricket and Test team isn't too bad," said Gibbs who ended his test career of 79 matches with 309 wickets including 18 five wicket hauls.
"Zimbabwe and Bangladesh were good to practice against in the last year, and we did improve. Each nation goes through these motions in the sport and we as a team need to move from strength to strength".
Around the Web