The semifinal round of the Georgetown Football Association (GFA) Players Cup will commence today at the Georgetown Football Club (GFC) ground Bourda.
The feature contest of the evening at 20:30hrs will see Alpha 'the Hammer' United locking horns with Mocha-based outfit Riddim Squad FC.
The star-studded Hammer's line up, marshalled by the attacking trident of Anthony Abrams, Gregory Richardson and Andrew Murray Jr., will look to continue their reign as they try to overcome a very capable Riddim Squad setup and their clan of brothers- the Hopes, the Stewarts and the Ramsays come kick off time.
Alpha coach Wayne 'Wiggy' Dover during a pre-match comment said:"It is a game that we know will be difficult. We will approach the encounter very seriously like every other match and grind out a result if needed.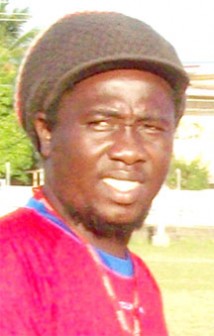 "I am expecting a physical matchup. They will come to match us and we as the more balanced team have to remain discipline, be organized and try to capitalize on their mistakes. We won't try to reinvent the wheel, we will just play our football and try to create our own chances," added Dover.
Lloyd Millington, coach of the Mocha unit in an invited comment said:"Preparation is going according to plan. It will be a tough game and we know we can't afford to make mistakes. We will have to play solid and try to capitalize on all the opportunities afforded which might be few".
"We will be looking to create opportunities of own and we expect a victory as long as we stick to our game plan. Alpha is the best team in the country and we have an idea on how to beat them because we have played them before," added Millington.
The opening semifinal match will see Santos FC led by trio of Michael Pedro, Odel Williams and Glenorvan Edmonds tackling Camptown FC and their quartet of Oswald Cornette, Devon Forde, Runnel Gordon and Jahaal Greaves at 18:30hrs.
Coach Dwain Babb of Santos FC in an invited comment said:"Preparation is coming good and the team is anxious to play. Basically now is mostly about strategizing because of the amount of games that is being played.
"We expect to win, the game however is decided on the day and your preparation but I am expecting to be in the finals," added Babb.
Around the Web