Like its oft advertised logo, the second annual Cancer Awareness Cycle Road race just got bigger and better….and richer.
So cyclists and cycling enthusiasts should begin to prepare for the second staging of the Digicel Breast Cancer Awareness road race will be held on October 27 with 'bigger, better' prizes up for grabs.
During the formal launch of the annual event at the company's Barrack Street, Kingston head office yesterday, Digicel's Sponsorship Manager, Gavin Hope disclosed that the top wheelsman will pedal off with the champion's trophy and G$240,000. "This is the biggest purse a cyclist will be riding for in local cycling history," Hope highlighted.
Hope also told media operatives that $1M in cash prizes will be awarded in total to the top finishers in the senior, junior, veteran and female categories.
"At Digicel we always try to do things bigger and better, this year we plan on taking it up a notch," said Hope a former national sprint champion.
"And we are giving the cyclists a better opportunity to win," he added.
According to Hope, the event, unlike last year, will not be staged around the outer circuit of the National Park.
"This year we are starting in Linden and ending at the entrance of the National Park, that will be approximately 80 miles and I'm sure that is just a walk in the park for our cyclists," Hope joked.
Hope also encouraged casual riders to be a part of the event which is scheduled to pedal off at 7:00hrs.
Meanwhile, Digicel's Head of Sales and Distribution, Nalini Vieira said that she was encouraging all the top cyclists to participate adding that with every donation by a participant, Digicel will match that and donate it to the Guyana Cancer Society. Participants are asked to donate a minimum of $500.
Vieira also stated that come next year:"We look forward to having regional participants."
In brief remarks, General Manager of the Guyana Cancer Institute, Fiona Legall commended Digicel and added that she welcomed the collaborative effort of the company and the Guyana Cycling Federation (GCF) as her society continues its fight for cancer awareness this month under the theme `Together We Fight'.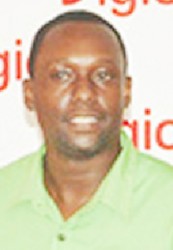 On behalf of the GCF, its secretary, Cheryl Matthews, thanked the representatives of the communications company and also mentioned that she was looking forward to a successful staging of the event.
The inaugural winner of the race is Junior Sportsman of the Year, Paul DeNobrega who pocketed $100,000 last year.
The race is a collaborative effort of Digicel, Roraima Bikers Club and the GCF.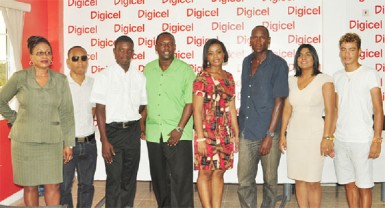 Around the Web