The Guyana `A' table tennis team currently participating in the French Guiana League tournament yesterday secured two wins to be in a strong position for title honours.
The A team comprising Christopher Franklin, Edinho Lewis, Natalie Cummings and national champion Nigel Bryan defeated French Guiana `A' 3-2 and Guyana B comprising former Caribbean U13 silver medallist Jamaal Duff, Sunil Logan and Elishaba Johnson 3-0.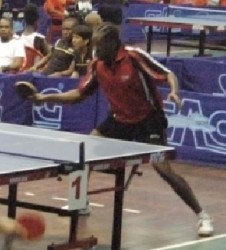 They then returned to defeat French Guiana `B' a team which included the experienced Alex Tertullien by a 3-1 margin and is on course for a gold medal once they get past Brazil in their final match which took place last evening.
The French Guiana League was at one time an annual feature on the Netherland Antillean calendar of events and saw countries such as Guyana, Guadeloupe, St Lucia, Martinique and Aruba as well as players from France participating, a press release from the Guyana Table Tennis Association (GTTA) last night stated.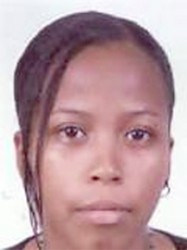 After a three-year hiatus owing to sponsorship difficulties, the tournament is now back on the calendar and this year teams from Brazil, French Guiana and Aruba are participating.
Up to press time Guyana `B' was locked in battle with Brazil with Brazil leading by two games to one.
The men's and women singles will commence today.
Meanwhile en-route to French Guiana the Guyana team engaged a national team from Suriname on Thursday with Guyana `A' defeating Suriname `B' and Guyana `B' losing 2-3 to Suriname A.
Linden Johnson is the Manager/Delegate.
Cummings, the lone female, will be contesting the women's singles.
Trenace Lowe is a one time winner of the women singles and junior girls' titles.
Around the Web