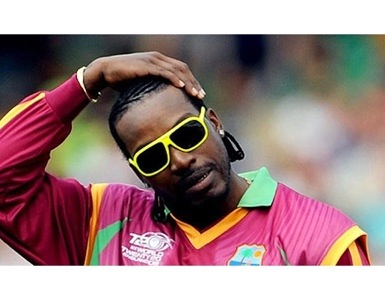 (Barbados Nation) Next  month's Test series in India will have new meaning for dashing West Indies opening batsman Christopher Henry Gayle.
That's because he is yet to make a test hundred either home or abroad against India. The swashbuckling Jamaican hasn't made a hundred against Pakistan either and clearly these are huge missing pages from his Test book that dates back to 2000.
Gayle has not played against these sides since 2006, but the truth is, it is still disappointing that in the 12 matches against India and eight against Pakistan, that he has not reached the treasured hundred mark.
Gayle is the most destructive force in T20 cricket, is a world-class player in the 50-overs format with 21 tons, more than any other West Indian, but there are question marks and for just reason about his status as a world-class player in Test cricket.
His fans will point to two triple hundreds, one off South Africa at the Antigua Recreation Ground in 2005, the other against Sri Lanka in 2010.
Isolated big scores don't make you world-class. India's Vinod Kambli and our own Faoud Bacchus are proof of that. In Kambli's first seven Tests he racked up two double-centuries and two single ones, but was out of the India side before he turned 24.
Bacchus took 250 off the India attack in 1979, but he accomplished little after that and faded from the scene after 19 Tests.
Consistency is still the name of the name and it has to be noted that Gayle in spite of those triple hundreds has never passed 400 runs in a series. His highest aggregate being exactly 400 runs made in England on the 2004 tour.
When Gayle cracked his Test best of 333 in the opening Test in Galle, he followed that with scores of 30, 3 and a first ball duck, ending the series with 366 runs.
Gayle is the only top West Indian opener without a Test hundred against India. Gordon Greenidge has five, the first of them coming on debut at Bangalore in 1974. The late Roy Fredericks has two hundreds off India, both in India.
Desmond Haynes has a wretched record in India, averaging just 22 in the world's seventh largest country, but has centuries off the Indian attack in Antigua and Barbados.
On his final tour, Conrad Hunte took 101 off Chandrasekhar and Venkat in December 1966 in Bombay, a match that marked the debut of Clive Lloyd.
Allan Rae has two hundreds on Indian soil, while Jeff Stollmeyer has one in India and the other on his home ground at the Queen's Park Oval. Even Bacchus conquered India with that monumental effort at Kanpur.
Gayle suffers badly when compared with the two leading openers in world cricket, England's captain Alastair Cook and South Africa's skipper, Graeme Smith. Both Cook and Gayle have played 97 Tests, but while the Englishman has 25 hundreds, Gayle has just 15. The gap between the two men is nearly 1 000 runs with Gayle trailing by 965.
Smith has now played 111 Tests but at the same stage as Gayle was ahead in hundreds (24) and had more than 1 000 runs (1 092) ahead of him. At 97 Tests, Smith had 7 928 runs compared to Gayle's 6 836.
The South African captain, like Gayle, is still without a Test hundred against India but has three against Pakistan. When the pressure is on, when the team is faced with a stiff target in the last innings to win, Smith, unlike Gayle, has invariably been at the forefront.
Smith averages an impressive 54 in the fourth innings and is the only batsman in the history of the game with four fourth-innings match-winning hundreds. Gayle has never scored a fourth innings century.
In short, Gayle still has some way to go in showing that he is a world-class batsman. There can be no doubt that he has made significant improvement and shown some maturity in recent years. In his first 70 Tests, he made just seven hundreds, in his last 27 Tests, he has scored eight.
India no doubt will be seeking to provide the legendary Sachin Tendulkar with a memorable farewell, and are likely to prepare batting friendly pitches for Eden Gardens in Kolkata and the Wankhede Stadium in Mumbai. Gayle will relish this chance and at 34, must know that it may be now or never to end that barren run against India.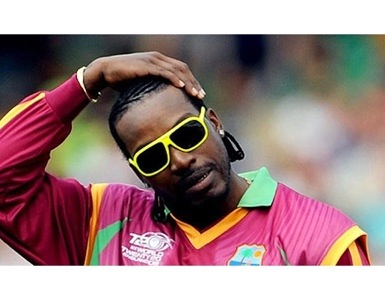 Around the Web