The Shameer Baksh Memorial U17 competition produced outstanding all-round performance from the county's Under-15 cricketers in the first two rounds of its fixtures played over the weekend across the ancient county of Berbice.
Berbice U15 players Rameshwar Somwaru, Titus Webster and Randy Wade made  valuable contributions with  the bat along with Shimar Flats and K. Dhanraj while in the bowling department Mahesh Ramroop and Rameshwar Somwaru were among the wickets.
At Bush Lot: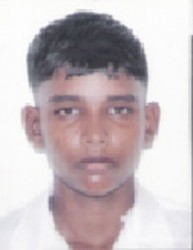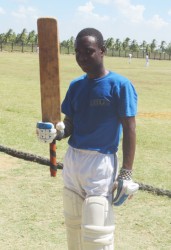 Achievers beat Bush Lot by 6 wickets 1st innings: Bush Lot scored 96 all out with Randy Singh making 30 runs, Titus Webster grabbed 4 for 17 and J. Nicholson 3 for 21. Achievers made 120 all out with Rishi Daniels scoring 32 and J. Nicholson 23. Bramdatt Singh 6 for 34 and Kris Ramnarine 3 for 41.
In the second Innings Bush lot made 104 for 5 declare with K. Dhanraj 50 and Webster picking up 4 for 12 runs. Chasing a target of 81, Achievers made 83 for 4 comfortable. Bramdatt Singh and Kris Ramnarine pick 2 wicket apiece.
At D'Edward:
Berbice Bridge Company Blairmont beat D'Edward by an innings and 117 runs. Batting first Berbice Bridge Company Blairmont compiled 200 for 9 declared with Flats hitting 63 with 4 fours and 2 sixes inclusive and Somwaru 23 and Asim Ally 23 not out.
W. Isahiah taking 5 for 25.
In reply D'Edward bowled out for 39 runs with Somwaru 4 for 4 runs and Sachin Veersammy picking 3 for 15. In the second innings D'Edward made 44 with Somwaru collecting 6 for 8 and Seon Glascow taking 3 for 10
At D'Edward:
Blairmont 'B' won first innings points against D'Edward: D'Edward made 86 runs with S. Sugrim 30 and C. Greenidge 20. R. Braithwaite took 5 for 17, Imran Azees 3 for 15 and Talim Inshan 3 for 14.
In reply Blairmont 'B' made 88 all out with T. Jailall made 26 and R. Baithwaite 19.  I. Wilson, Greenidge and Sugrim took 2 wickets apiece.  Second innings Blairmont 'B' made 67 all out, as Inshan 3 for 15 and Azees 3 for 13 did the damage.
At Shieldstown: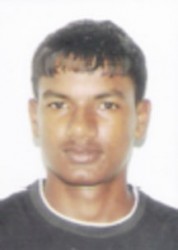 Blairmont 'B' beat Shieldstown by 9 wickets. 1st innings Shieldstown made 45 with Azees taking 4 for 8, Inshan, Brian Bridgelall and R. Braithwaite picked up 2 wickets apiece.
In reply Blairmont 'B' made 66 all out with Totaram Jairam 17, S. Razak claimed 5 for 20 and Saheed Busgith tasking 4 for 22. In the second innings Shieldstown made 31 all out courtesy of Braithwaite who snared 5 for 6 and the consistent Azees taking 3 for 15. Blairmont B are 11 for 1.
At Cotton Tree:
Achievers beat Cotton Tree by 153 runs. Batting first Achievers amass 191 for 7 declare with Wade top scoring with 77 which featured 8 fours and 4 sixes and was supported by Webster who hit an even 50. A Leonardo picking up 4 for 49.
In reply Cotton Tree were rattled out for 66 with Mahesh Ramroop picking up 5 for 24. In the second innings Achievers made 68 for 4, as Leonardo returned to grab 3 for 25. Cotton Tree were then bundled out for 40 runs with Ramroop bagging 6 for 10.
Points table:
Achiever – 24 points ( 2 games)
Blairmont B – 20 points
(2 games)
Berbice Bridge Company
Blairmont – 12 points  (1 match)
D'Edward – 4 points ( 2 games)
Cotton Tree – 0 points (1 match)
Shieldstown – 0 points ( 1 match)
Bush Lot – 0 points (1 game)
Around the Web