National rifle shooting captain Mahendra  Persaud defied the elements to win last Sunday's third Recorded Shoot at the Timehri Rifle ranges.
Competing in conditions which his fellow competitors described as "Timehri at its worst"
Persaud dropped a mere seven points in recording an overall aggregate of 113 points with nine V-bulls out of a possible overall score of 120 points in the match held over 300, 600 and 1000 yards ranges amidst hot conditions and  quick shifting winds with  mirage and flags telling different tales.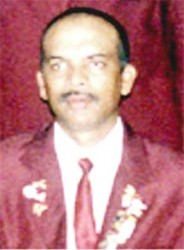 He shot a possible 50 points with seven V-bulls at 300 yards and dropped only one point at 600 yards to record a score of 34 points with one V-bulls but at 1000 yards he shot 29.1 out of a possible 35 points.
National and Caribbean individual champion Lennox Braithwaite was second with 113 points with four V-bulls. He shot 48.2 at 300 yards, 33.2 at 600 and 32.00 at 1000 yards.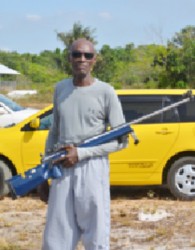 Ransford Goodluck was third with 108 points with eight V-bulls following scores of 48.4, 30.1 and 30.0 at the three ranges.
Dane Blair placed fourth with 108 points and five V-bulls with scores of 47.1, 32.3 and 29.5.
Debutant Sherwin Felicien faired better than the other competitors in  'O' Class to win that category with  an overall score of 97 points with 3 V-bulls  following scores of 44-2, 25.0 and 28.1 at the three ranges.
Lt. Col Terrance Stuart was second with 96.3 (42.1, 30.1, 24.0) while Charles Deane placed third with 94.00 (40.0, 26.0 and 28.0)
Ryan Sampson, Secretary of the Guyana National Rifle Association (GNRA) said it was difficult for shooters to accurately determine the true strength and direction of the wind and it was reflected in the scores.
"it was a true learning experience for the local riflemen who are preparing for the National championships in two weeks time," he added.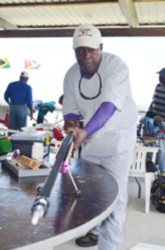 Around the Web