NEW YORK, USA, CMC – Former Trinidad and Tobago international footballer Shaka Hislop has thrown his support behind a proposed Caribbean Professional League.
President of the Confederation of North, Central American and Caribbean Association Football (CONCACAF), Jeffrey Webb told delegates at a sports summit this week in the Cayman Islands that the Caribbean should consider a sustainable professional league.
"One of the conversations that must begin and we hope it begins with this sports summit is professional football in the Caribbean," said Webb. "Our territories still lack a meaningful established professional league for the players to aspire." Hislop, who played professional football in England, believes such a league could assist in harnessing the talents in the region, as well as providing a platform for young footballers to be exposed. "The higher the level of the regional game the more scouts will pay attention to the players the league produces. The Caribbean national teams will also hugely benefit from the increased standard and greater demands on the players," Hislop told GrenadaSports.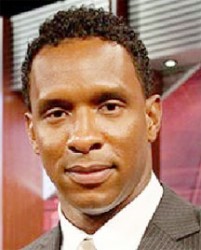 The Trinidadian Hall of Famer said that the success of cricket's Caribbean Premier League (CPLT20) is indicative that professional sports in the Caribbean are sustainable. "I believe the CPLT20 has shown that an inter-Caribbean sports league is now a viable proposition. We do have the facilities, in-land transportation won't be a problem, nor will human capital as we saw with the CPLT20. The biggest hurdle will be the travel between islands and the logistical issues that that presents. But given the airline networks working throughout the Caribbean I don't see why those can't also be overcome."
Hislop, who along with his former national team captain Dwight Yorke attended the inaugural sports summit, said that former players are always willing to assist and hopefully could be part of the conversation.
"I'm going to go out on a limb and speak for all former footballers – we are always looking for opportunities to give back to the region's game. As the idea develops I guess we'll see if and how that translates to former-player involvement," he said.
Hislop, who made 26 appearances for Trinidad & Tobago including the 2006 FIFA World Cup in Germany, said that with the continued growth of the cable networks in the region and demand for sport content the timing of this opportunity appears to be better.
While he did not give specifics and timelines, Webb said that such a league will need economic partners and the support of governments. "This is a conversation and a topic for the Caribbean and for the smaller territories to make that giant step of competing and qualifying for a World Cup. This is something that must be at the top of the agenda for Caribbean football."
Around the Web