National fullbore captain Mahendra Persaud yesterday said the most precise and mentally strong shooter will be crowned winner at the end of the Guyana National Rifle Association (GNRA) championship which commences on November 10 at the Timehri Rifle Ranges.
The tournament, which stretches over a three-day span (10,16,17), will see a crop of local shooters, including Caribbean fullbore individual champion Lennox Braithwaite, veteran sniper Ransford Goodluck, Dylan Fields and Persaud himself run a gauntlet of various shoots with the aim of being crowned champion.
According to Persaud, who spoke to Stabroek Sport yesterday, the bevy of gunners are in prime form and will be aiming to produce to-class displays of marksmanship when the tournament commences.
Braithwaite and Goodluck have been showing excellent form at recently held shoots recording near perfect scores in their local campaigns while Persaud himself won the last Recorded Shoot Sunday under tough conditions.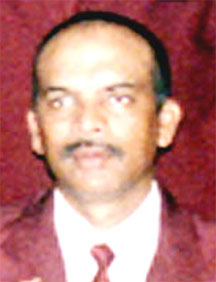 Newcomer Sherwin Felician, whom Persaud described as "a fast learner and very talented," is a budding talent and Persaud said he has great expectations of the newcomer regarding his continued maturity in the sport once he continues to perform well.
The skipper confirmed that prior to the competition, the marksmen will meet today, then on November 3, as they seek to fine-tune and polish their act before the actual tournament begins.
After a successful team and individual outing at the 2013 West Indies Fullbore Shooting Championships, held at the Paragon Ranges in Barbados, the snipers have been working hard behind the scenes.
Persaud stated that despite not much media insight, the shooters have been "meticulously practicing their craft every Sunday," for the past few months, leading up to the year end challenge.
"The intensity of the Recorded Shoots is improving," the skipper said.
"Braithwaite and Goodluck are in good form," he added.
Persaud reiterated his point that "the best shooter with the least mistakes," throughout the three days will be the eventual winner of the competition.
The captain said that the upcoming championship will be used by the riflemen as a stepping-stone towards next year's Caribbean championships in a bid to retain the short-range title which they lost to Jamaica back in May.
In closing Persaud said he wished to urge the public to come out and support the country and some of the Caribbean's best shooters who will be putting on world-class exhibitions of marksmanship when the tournament commences.
Around the Web