PORT OF SPAIN, Trinidad, CMC – Azam Bassarath secured a third term as President of the Trinidad and Tobago Cricket Board (TTCB), when he was re-elected on Saturday.
Bassarath defeated former West Indies Test cricketer Dinanath Ramnarine by 28 to 20 votes during the Board's Annual General Meeting.
Forty-eight delegates representing clubs, zones and affiliates voted at yesterday's meeting, with Bassarath's Movement for Change making a clean sweep.
Ramnarine was nominated to challenge Dr Allan Sammy for the post of first vice president, with Sammy winning that battle 28 to 20.
The other executive positions were unopposed, with the Movement for Change completing a clean sweep.
Sammy takes over from Dudnath Ramkessoon as first vice president while Lalman Kowlessar retained his position as second vice president.
The TTCB also changed its constitution this year to provide for a third vice president, and that post was won by new North Zone chairman Patrick Rampersad.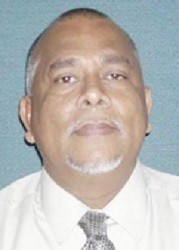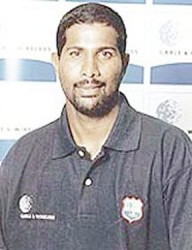 Arjoon Ramlal returned as general secretary while Sukesh Maniam was elected as treasurer for another term.
After the vote, Bassarath gave his assurance that the defeated candidate would be given an opportunity to serve to ensure that cricket continues to develop in T&T.
"Mr Ramnarine is a member of the National League and he is a member of the Board now and not only Ramnarine. We have Daren Ganga and Giles Antoine and it is important we have players like that and people like that who are members of the board now, and definitely I can give you the assurance that they are going to be utilised to make sure cricket is served properly in Trinidad and Tobago," said Bassarath.
Around the Web