(Cricinfo) Sachin Tendulkar will have to earn every single run when he plays his last two Tests against the visiting West Indies side, Richie Richardson, the West Indies team manager, has said. Richardson added that West Indies were focused on their primary aim of winning the series but revealed they have planned a tribute for Tendulkar.
"We want to make it clear that we have come here with a mission to win the series," Richardson said. "We will try our best to stop him from scoring runs. We will not let him an inch. He has to earn every run."We all have thought about giving a fitting tribute to Tendulkar after his last Test at Wankhede," Richardson said. "We don't want to reveal our plans. It will be a big surprise for him."
Even during West Indies' last tour to India in 2011, Tendulkar was the centre of attention as he neared his 100th international century. However, during the Mumbai Test, he came within six runs of the landmark before being dismissed by Ravi Rampaul. West Indies lost that series 2-0, but Tendulkar also failed to get a century in the series.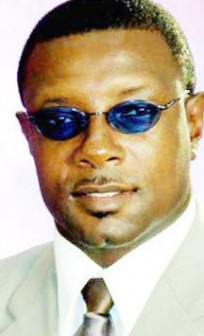 "Winning a series in the sub-continent is a big challenge for every team," Richardson said. "It's a big opportunity for the youngsters."
West Indies last won a Test series in India 30 yearsago, when Clive Lloyd-led team beat India three times in the six-Test series, with the other games ending in a draw. Richardson played against Tendulkar till his retirement from international cricket in 1996 and said the young batsman was then set for greatness, just like Brian Lara, but he added, "We don't want to compare between the two players. Both are great.
"People back in the Caribbean worship Sunil Gavaskar for his fearless cricket. He's always been on top of people's mind. Despite the greatness of Gavaskar, Tendulkar has been able to create a place for himself. That's the biggest achievement of Tendulkar."
Around the Web