MEXICO CITY, (Reuters) – Mexico businesses could lose as much as $650 million if the country fails to beat New Zealand in their World Cup soccer playoff and qualify for the 2014 finals in Brazil, according to sports marketing expert Rogelio Roa.
Mexico face New Zealand at the Azteca on Nov. 13 and in Wellington a week later in a two-leg intercontinental playoff for one berth at the 2014 finals.
Miguel Herrera, whose club team America are Mexican league champions, was handed the reins as Mexico's fourth coach in less than two months after his predecessors failed to see the team through as expected from the CONCACAF qualifiers.
"Without a doubt we'll be going to the World Cup. The (FMF) has trusted in this duo who have worked well this year," the optimistic Herrera said after his team beat Finland 4-2 in a friendly in San Diego on Wednesday, referring to himself and America's sporting director Ricardo Pelaez.
However, the possibility of not qualifying for the Brazil tournament deeply worries Mexico's football association (FMF) and media, mainly television networks in Mexico and the United States which have broadcasting rights, and companies who sponsor the national team and businesses who see a rise in sales throughout the year when the World Cup is held.
Roa, Director General of DreaMatch Solutions which specialises in sports marketing, said Mexico's absence from the World Cup would have a financial impact on the entire national soccer industry.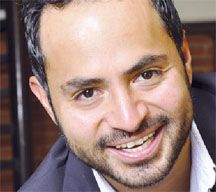 "On the sporting and totally commercial side, Mexico's failure to take part entails, and I'm probably being a bit drastic here, but in terms of the football economy a financial catastrophe because it would have a domino effect that would have an effect on the Mexican league, lower sponsorship entries and brand prestige," Roa told Reuters TV.
Roa estimated that impact could total $650 million because business surrounding the World Cup has grown exponentially over the years, particularly since they have been at every World Cup finals since 1986, apart from 1990 when they were banned for fielding over-age players in the World Youth Cup.
"It's a scenario nobody has forecast, nobody did," Roa added. "The last time Mexico failed to reach the World Cup was in 1990.
"It was not due to a sporting reason but due to an executive decision but in the end it's not even comparable because football at an economic and commercial level today has nothing to do with what it was 23 years ago."
Brazil's ambassador in Mexico, Marcos Leal Raposo trusts Mexico will qualify and admitted World Cup organisers were interested in having Mexico there, taking into account the high number of Mexican fans expected at the tournament.
"We expect 600,000 foreign tourists of which 50,000 could be Mexicans," he said. "Mexico is the country that sends the most passionate soccer fans to the World Cup in the world.
"We are together supporting the team so that the team reaches the World Cup finals due to friendship and commercial interests, please."
Some companies are still confident Mexico will qualify and have not halted or changed their marketing and sales strategies, with the team's apparel sponsor already launching the jerseys Mexico would use during the World Cup.
Players wore the new strip during their last two CONCACAF qualifiers.
"I'm going to be very honest. It would be speculation because right now (elimination) is not the case," said Emilio Trabulse, Marketing Director for Grupo Marti, a sporting company with 230 stores nationwide.
"If on November 20 Mexico goes through and that's how it will be, we will continue with everything as normal.
"If for any reason, it doesn't happen, then we'll have to sit down to see what we'll do with the national team products."
Roshfrans, which markets an oil lubricant for vehicles, has shown optimism poking fun at the team's position with street advertisements reading: "Eliminated? We are only putting our nerves to the test" and "Typical of Mexicans, everything left to the last minute."
Around the Web