Chief Executive Officer of telecommunications giant Digicel Gregory Dean will this morning tee off the annual Digicel-sponsored Guyan Open golf tournament.
The tee off will take place at 5.45am at the Lusignan Golf Course following which one of the largest fields to ever compete in the annual event will swing into action.
The defending champion  in the Championship flight (0-9 handicap) might be Avinash Persaud, a four time winner of the event who, because he lives in close proximity to the venue can be accused of having "home" court advantage but judging from the field this year's tournament is a wide open affair.
A number of overseas golfers including Roger Rajkumar, the 2012 runners-up, Jaipaul Suknanan, Andrew Claxton, Seupaul Suknanan, Mo Shafi, and Anwar Shafi of New York are in the line up and they will compete along with locals Mohanlall Dinanauth, Alfred Mentore, William Walker, Patrick Prashad, Imran Khan and Munaff Arjune among others for golf's Holy Grail.
"I've got to tell you that there are about 20-30 guys in the field who are of equal or close to equal strength and could produce a winner on any given day depends on the way they play and a little bit of luck," Rajkumar said in the lead up to today's event.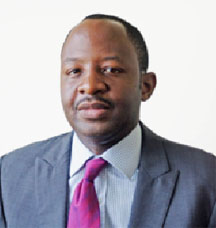 The competition will be in four categories namely the Championship Flight (0-9 handicap), B Flight (10-18), C Flight (19-28) and Ladies Flight
where defending champion Christine Sukhram is favoured to repeat.
Sukhram will have as her main rival Joann Deo while Shanella Webster who recently won a tournament despite being a newcomer could fancy her chances.
President of the Lusignan Golf Club Jerome Khan said he expects an exciting tournament.
"What I can tell is that this tournament is going to be very, very competitive and exciting," Khan told the media earlier this week.
This year's tournament has attracted participants from the U.S.A, Canada, Suriname and Trinidad and Tobago.
Following the Digicel Guyana Open, local golfers will engage in battle in the MACORP, Wartsila, ECI and King's Jewellery World Open tournaments.
Around the Web