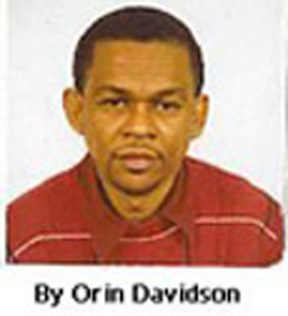 West Indies cricket administration has transitioned into changed leadership, but as the great writer/philosopher Alphonse Karr once remarked, "The more things change the more they are the same.
That quote from way back in the 19th century is appropriate now, as standards continue to stagnate at all levels.
The Whycliff "Dave" Cameron administration was predicted in this space to continue along the road of mediocrity charted by the Julian Hunte regime, and so far the selection panel is doing its best to maintain the status quo.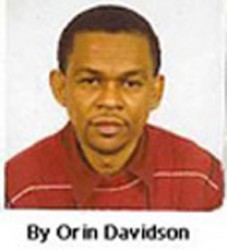 Its squad selected to contest India in a most welcomed series of Tests albeit, an inadequate two-game clash, beginning tomorrow, as usual, has left much to be desired, given the talent available.
Clyde Butts (chairman), Robert Haynes and Courtney Brown, comprising the three-man panel has long been suspected of not adhering to the sole basic principle of sports competition, which is to win, with their choices over the years.
This time around, the three esteemed gentlemen along with team head coach Otis Gibson created the biggest cricket talking point in the Region and among overseas fans, with their continued exclusion from the Test team of one of the sport's most exciting player currently, Sunil Nariño.
Ever since he burst onto the scene two years ago, Narine has bamboozled batsmen from every corner of the globe with his uncanny spin bowling skills. His exploits have earned him the "Mystery Bowler" title for good reason, as most batsmen find him impossible to negotiate.
His success in T20 competition is off the charts and he is easily the world's  most effective bowler in the sport's  shortest form,  thus   the West Indies selectors seem satisfied to pigeon-hole Narine as a limited overs specialist,  without seemingly interested in providing  additional exposure.
He last played a Test match one year ago, and has so far been selected for a mere five, while he has racked up 95 T20s for country and club along with 39 ODIs.
In  making a mockery of  astute selection  practices by concluding that Narine  is not good enough to win a  Test place in a team as  weak as the current  West Indies side,  languishing at the bottom of the Test ranking for the best part of 15 years, the panel  is continuing to hijack the team's chances for real progress.
Although his wicket- haul in Test competition pales in comparison to his T20 scalps, Narine has proven he a natural wicket-taker with his uncanny ability to turn and flight the ball.  His ability is unquestionable and if Butts and company want to argue that Narine has claimed nothing more than 15 wickets from those five Tests, it would be an admission of poor talent assessment skills.
Michael Holding, one of the Region's best ever fast bowlers ,  would  never  have played for West Indies with this panel,  when as a rookie paceman, he was selected  to tour Australia in 1975/76  with miniscule  success and experience, but whose talent was evident based on one devastating spell  against Guyana in the Shell Shield series.
Narine may have only bagged three wickets in his last two Tests, against Bangladesh, but the intangibles from a long period of incessant games around the world at the time, prior to that year-ending Bangladesh series, must be taken into account.  Such an unrelenting schedule of IPL, international and Regional games, would sap the resources of any man, especially a young player unaccustomed to the grind of high level competition.
From November 2012 to now though, Narine is a much more mature player, and while continuing to prove himself in T20s, he should   not be robbed of chances to similarly perform in the five-day game.
A player of Narine's prodigious talent merely needs the exposure, to reach peak maturity, like it is for any competitor.   One of the world's best ever, Shane Warne, had an inauspicious Test start, but after continued exposure, he was unplayable.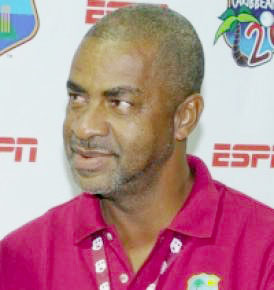 In his last encounter in the sport's longest format, Narine bagged a 10-wicket  haul in spearheading Trinidad and Tobago to victory over Guyana, bagging scalps the likes of Test star Shiv Chanderpaul, and every other top Guyana batsman,  in the Regional four-day competition in March this year. In addition to his repeat success in the IPL, and also for West Indies in three 50 overs competitions this year, the selectors remain unmoved.
In so doing Butts and his panel inexplicably decided that the likes of Tino Best and Darren Sammy, even if they are of different specialist types, would be more effective in India, than Narine.
Stand-up comedy would be a better stage for these individuals who are continuing to make West Indies cricket the laughing stock of the world.
Sammy has been a failure as bowler and batsman against quality competition and would be fodder for India, the world's best team playing at home, in slow spin friendly pitches at Kolkata and Mumbai.   He imparts no swing  to aid his slow medium bowling,  and like Best,  who describes himself a 'deck' bowler, meaning he does nothing more than pound the ball in short, they face being pulverized by  the fearless and prolific  Shikar Dhawan,  inform Rohit Sharma and Virat Kohli.
More importantly, the likes of Best and Sammy are set to provide the perfect platform for a Sachin Tendulkar farewell Test ton.
Sammy has no place in the West Indies Test team. He may swipe Test scores against poor Zimbabwe, but otherwise he is a bunny for proper bowlers and his tactical weakness as captain is enough to rule him out.
Instead of Narine being made into a specialist one-day player, Sammy is the ideal candidate given, his skills in that version of the game.
In combination with off spinner Shane Shillingford, Narine would give West Indies more than an average chance in India to compensate for the brittle batting lineup.
The WICB selectors are not prime reason for West Indies being stuck in the doldrums, but they are a factor. Political considerations seem a prime goal in their team choices these days.   In the illogical chopping and changing of players, they seem intent in pleasing powerful stakeholders ahead of showcasing the best players.
To add insult to injury, Butts, Haynes and Browne are close to setting a record for time on the panel.  Butts for sure, must be the longest serving panelist ever.
Term limits for West Indies selectors would be one step in the right direction presently, to cure the many ills afflicting the Regional team.
But with Cameron and his Board supporters in charge, Sam Cook's classic 1963 hit song "Change is gonna come" seems wishful thinking.
Around the Web