Momentum continues to build in the annual F&H Printing Establishment million dollar plus countrywide dominoes competition with play in all the regions at the elimination stage.
The countrywide competition qualification round continues this week across Guyana at various venues while the corporation
zones will continue at the F&H Venue – 90 John Street Campbellville today and Friday from  6:00 pm.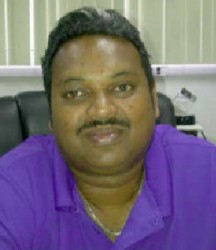 According to a press release, the coordinators are requesting that corporations' teams who have not played as yet come forward this week, since no matches will commence after November 11, the last playing day before the playoffs commence on November 13.
All logistics pertaining to accommodation and meals for far reaching area teams will be put in place and the respective teams through their sub coordinators will be informed by no later than 08.00 hrs on November 14, the release added.
The playoffs, which will commence at 18.00hrs on November 15, at the National Gymnasium, are expected to be bigger than last year. Projections show that the playoffs will most likely attract over 60 teams. Based upon matches currently being played, the projected composition is as follows:
From Georgetown
Georgetown                                           14 teams
Corporations                                          14 teams
Out of Town
East Coast Demerara                             4 teams
West Coast Demerara                            8 teams
Bartica                                                      6 teams
Essequibo Coast                   4 teams
Essequibo Islands                2 teams
West Coast Berbice                                  2 teams
NA/Canje/Corentyne                              2 teams
Linden                                                        2 teams
Kwakwani                                                  2 teams
Mabaruma                         2 teams
Madhia                                                      2 teams
Port Kaituma                                            2 teams
The drawing system like last year will again be used with a slight variation to further make the occurrence of collusion among teams more difficult, the release added.
Meanwhile the following out-of-town teams have already made it to the playoffs.
From Bartica – Upsetters, All Stars, Police and the infamous Limpy Lotto, which placed third in last year's competition.
Essequibo Islands – Dynamite and Atomic.
In the corporations' zones, Regal, KTS, Caricom and Ivan's Grocery qualified for the playoffs last Friday.
The finals on the West Coast of Demerara and in Georgetown were contested on November 4.
According to Hazim Hakh said that the reason for commencing Friday afternoon was to avoid the playing of the competition into the wee hours of the morning.
"This will not happen", he said.
Players will assemble on Friday for the March Past at 18.00 hrs which will be followed by the drawing of the fixtures which will be given out to various team on Friday evening to ensure adherence to time for Saturday at 10.00 am.
Teams affected by the opening of the Demerara Harbour Bridge are asked to take note.
On Sunday the quarter final, semi final and the final will be played with matches set to commence at 12.30 hrs.
Around the Web