MUMBAI, India, CMC- Veteran middle order batsman Shivnarine Chanderpaul must be promoted to number three or four in the order if West Indies are to fare better in their current tour of India, the former Indian cricket captain Rahul Dravid has said.
Dravid offered the suggestion following West Indies humiliating defeat to India by an innings and 51 runs in the first test match which finished inside three days on Friday.
A few West Indian batsmen got starts before West Indies collapsed in their second innings – Darren Bravo's 37 was the top score, Kieran Powell made 36, Chris Gayle hit 33 and Shivnarine Chanderpaul was not out on 31 .
"Some of their top order batsmen got starts looked good for brief periods of time but just didn't seem to carry on and I believe that was the problem for them," said Dravid.
"They just didn't have that one player or two players so to go on and give them a big score".
Apart from his first innings score of 31 not out, the Guyana batsmen scored 36 in the first innings, the second highest after Marlon Samuels top score of 65.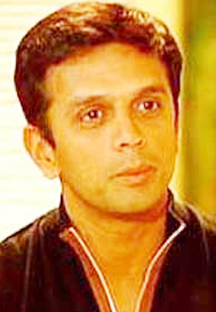 "Shivnarine Chanderpaul looked the most comfortable of their batsmen against the reverse swing and all the spin as you would expect," said Dravid.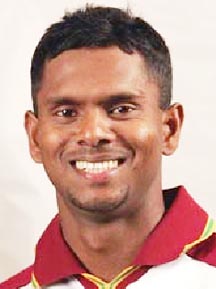 "But again he is batting a little bit to low in this kind of batting line up where their batting is almost ending at number five. You can't have their best batsman as your last recognized batsman so to speak".
The West Indies lost their last seven wickets for 48 in less than 20 overs during the first test match.
The final match starts this Thursday at the Wankhede Stadium in Mumbai, the home city of the hosts' batting megastar Sachin Tendulkar, who will be playing his 200th and final Test for his homeland.
"I think if they have to succeed then Chanderpaul has to come up and bat at three or bat at four," said Dravid.
"Because the way this is panning out as soon as you lose another wicket when he is there at the crease, It looks like you can run through their side  so they just don't seem to have their batting order and their balance right". CMC/rt/13
Around the Web