ST JOHN'S, Antigua,  CMC – Former West Indies fast bowler Andy Roberts, has accused some umpires and the world governing body for cricket, International Cricket Council (ICC), of targetting West Indies bowlers Shane Shillingford and Marlon Samuels.
Both players were reported for suspect action by umpires during the second Test between West Indies and India.
Roberts said there are many other bowlers who should be called for suspected action but added that those in authority lack the conviction to point them out, according to the Antigua Observer.
"As far as Shillingford is concerned, he has been under the gun since he started playing for Windward Islands, so it's nothing new. But my only problem is that they are picking on Shillingford and Marlon Samuels to some extent when there are so many pelters around the world that they are not calling," Roberts said.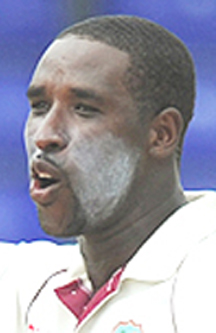 "You have pelters who have world records who they are not calling and you have pelters who are top of the ICC rankings today who they are not calling; not one, not two, because in the top 10, you have at least three or four people who have their elbows more than 15 degrees, but they are not calling them and you know why? They are from countries that have clout and West Indies have no clout in international cricket," the newspaper quoted Roberts.
Samuels and Shillingford were reported at the end of the second day's play on November 15 by on-field umpires Richard Kettleborough and Nigel Llong, TV Umpire Vineet Kulkarni and Andy Pycroft of the Emirates Elite Panel of ICC Match Referees.
Pycroft handed over copies of the reports to the West Indies team manager after the conclusion of the Test.
The umpires' reports have cited concerns over the two players' bowling actions, with particular references to Samuels' "quicker delivery".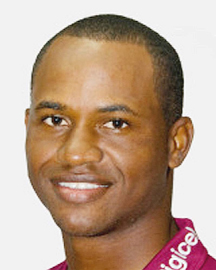 Roberts said ICC should consider placing a ban on the famous doosra delivery if they are not going to penalise offenders across the board.
"ICC has condoned chucking for years because, number one, they are afraid of the Asian countries, so they allow the Asian countries to get away with most things," the cricket great said.
"So if Shane is throwing the doosra, you have Muralitharan who bowled the doosra for years, so what you are telling me is that he bowls it, but Shane throws it.
"You have so many people now bowling doosra and the only off-spinner in the world that I can see that hasn't bowled a doosra is Graeme Swann out of England. He bowls an arm ball. So ICC needs to either ban doosras or call everybody who bowls a doosra for throwing," the former West Indies fast bowler contended.
Comments

PORT OF SPAIN, Trinidad, CMC – Trinidad and Tobago's Prime Minister Dr Keith Rowley has warned that West Indies could face relegation from the top tier of international cricket if the regional game continues in its current state of crisis.
NEW DELHI, (Reuters) – Royal Challengers Bangalore learnt the hard way that star power does not always guarantee success after succumbing to the lowest ever score in the Indian Premier League (IPL) in Sunday's match against the Kolkata Knight Riders.
COLOMBO, (Reuters) – A fit-again Angelo Mathews will lead Sri Lanka in June's Champions Trophy in England and Wales, the cricket board announced yesterday, unveiling a 15-member squad which also includes maverick paceman Lasith Malinga.
CAPE TOWN, (Reuters) – Former South Africa bowler Lonwabo Tsotsobe has been charged with match fixing and has been suspended immediately after a lengthy investigation, Cricket South Africa said yesterday.

PORT OF SPAIN, Trinidad, CMC – Colin Munro smashed a sensational maiden Twenty20 hundred but it proved in vain as Guyana Amazon Warriors produced an audacious run chase to shock Trinbago Knight Riders by six wickets here Saturday night.