LONDON, (Reuters) – Former Manchester United central defender Bill Foulkes, a survivor of the 1958 Munich air crash, has died aged 81, the club announced yesterday.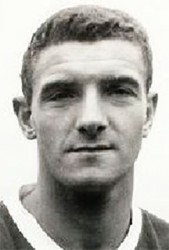 Foulkes joined United in 1950 and went on to make 688 appearances for the club during 18 seasons, winning four league titles as part of manager Matt Busby's side.
He was also part of the 1968 European Cup winning team. "Bill was a giant character in the post-war history of Manchester United. His contribution over almost 700 games and nearly 20 years will never be forgotten," Ed Woodward, United's executive vice-chairman said on the club's website (www.manutd.com).
"He was a very gentle man, whom I was privileged to meet on several occasions, including most memorably with his team mates at the Champions League final in Moscow, 50 years after his heroics in the Munich air crash."
Around the Web