The Guyana Cricket Board (GCB) in collaboration with the Guyana Telephone & Telegraph (GT&T) and Hand-in-Hand Mutual Fire and Life Insurance companies, officially launched the 2013 Senior Inter-county four-day tournament set to bowl off tomorrow.
At a simple ceremony held yesterday in the boardrooms of both entities, GCB Marketing Manager Raj Singh said the board was pleased to partner with the companies as they have always supported the development of sport, particularly cricket. For several years the tournament did not have a sponsor as such, he hoped that this year's competition will better promote talented cricketers, honing their talent as well as leadership skills such as discipline and team work.
At GT&T, Director of Sales, Marketing and Public Relations Roma Narayan-Singh said that her company was very pleased to be a part of the tournament and will continue to be involved in the development of youths.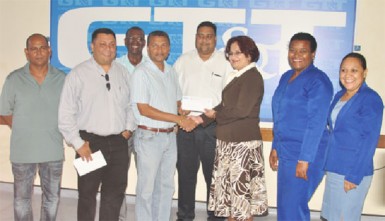 Meanwhile at Hand-in-Hand, Marketing Coordinator Andrea Jodhan-Khan said the company has relished opportunities to become involved in sport, particularly cricket and she hoped for more fruitful partnerships with the other counties as obtains with Berbice.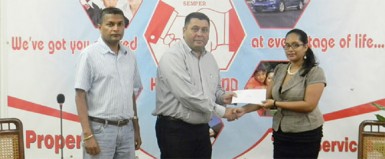 The competition which features teams representing Essequibo, Demerara, Berbice, and President's XI is set to conclude on December 15.
Around the Web