(Reuters) – Having gone through a similar ordeal, former England paceman Steve Harmison would prefer to see troubled batsman Jonathan Trott quit cricket and be happy rather than play and suffer.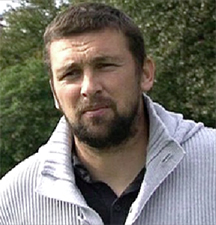 A day after England were thrashed in the first Ashes test against Australia by 381 runs, Trott walked out on the squad with a stress-related issue, taking a break from cricket for the "foreseeable future".
In a column for England's Daily Telegraph, Harmison, who retired from cricket last month, said Trott should take professional help for permanent solution to his problems.
"There are a few of us in the game he can speak to, but if he never plays international cricket again and is happy, that is a better outcome than playing and suffering," said Harmison.
"Hopefully he will be back, but the only person who can sort it out is Jonathan."
Harmison, who made his England debut in 2002, took 226 wickets in 63 tests, including a memorable seven for 12 against the West Indies in Jamaica in 2004 which briefly earned him the top spot in the test bowler rankings.
Trott's struggle reminded Harmison of his own battle against depression that twice put him on the verge of withdrawing from the squad.
Around the Web