KINGSTON, Jamaica, CMC-The installation of floodlights at one of the leading cricket venues in the Caribbean, Jamaica's Sabina Park, has returned to the front burner ahead of a general election for a new executive to govern the country's cricket association.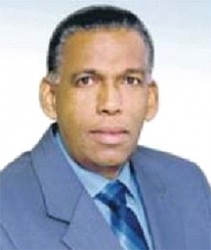 It's the campaign platform of a financial expert seeking to become the new president of the Jamaica Cricket Association (JCA) when elections are here tomorrow.CHASE Fund chief executive officer William Heaven says lights at Sabina Park tops his list of priorities if he wins the popular vote to become the country's cricket chief.
"Without lights at Sabina Park, the development of cricket in Jamaica will not go very far," said Heaven.
"We will not be preferred, and the other islands and places with lights will get priority over Jamaica".
In August, plans to erect lights at the venue fell through nine days before Jamaica was scheduled to host its first match in the inaugural Caribbean Premier League (CPL) Twenty20.
Officials reported a breakdown in an agreement that was signed between Sabina Park Holdings, owners of the venue, through Consolidated Energy Partners, and North America light and power company, General Electric.
Around the Web