(Reuters) – Treble winners Bayern Munich's winning run through the Champions League group stage shows no sign of stopping with the title holders displaying ruthless efficiency in their 3-1 victory at CSKA Moscow on Wednesday.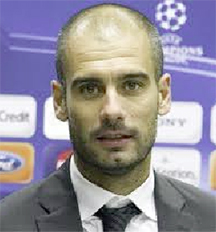 Missing half a dozen players, including winger Franck Ribery and striker Mario Mandzukic, through injury and battling freezing temperatures and heavy snowfall, Bayern struck at just the right times for their fifth win in five games for a new record of 10 straight wins in the competition.
"The conditions were very hard and we could not play a perfect game," said Thomas Mueller, who converted a spot kick for Bayern's third goal. "But we got the goals at the right times and did what was necessary."
It is difficult to imagine how much better his team could have played, given they seemed to be more at ease on the icy, slippery pitch better than their Russian hosts and controlling the game with over 63 percent possession.
Soaking up early pressure Bayern scored with their first chance of the game through Arjen Robben and then did exactly the same again early in the second half through Mario Goetze.
Former Bayern keeper Oliver Kahn seemed to sum up well the prevailing feeling among fans when he told German television: "I cannot imagine them losing, ever again. That's how it feels like right now."
Bayern, four points clear at the top of the Bundesliga, are unbeaten in all three competitions they are taking part in this season.
They have stretched their unbeaten run in the league to almost 14 months while also winning their last 10 games in Europe.
Around the Web