(Jamaica Gleaner) CHASE Fund chief executive officer, Wilford 'Billy' Heaven, was elected president of the Jamaica Cricket Association (JCA) in a landslide victory over outgoing vice-president Milton Henry at the Jamaica Conference Centre in downtown Kingston yesterday. Heaven, who will replace outgoing president Lyndel 'Muddy' Wright, polled 75 votes to Henry's 21.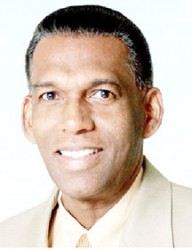 In his campaign, the CHASE CEO kept the focus on changing the fortune of Jamaica's cricket via inspired leadership, strengthening of governing structures, and on increasing the association's revenue base. He said he was delighted with the win.
"I think what transpired was that the delegates recognised that there needed to be change if the sport is to move forward, and that is why they elected me," said Heaven.
"I am grateful, and I look forward to working with my team and all those who want to see cricket grow and develop. "It's a lot of work, but we are committed to task, and hope to hit the ground running with our planned policies and programmes as soon as possible."
Henry, meanwhile, who had the backing of outgoing president, Lyndel 'Muddy' Wright, said that he and his team ran a good campaign, and he was proud of their efforts.
Around the Web