Georgetown Cricket Club (GCC) Tigers defeated Malvern of Trinidad and Tobago 4-2 in the women's final when the Diamond Mineral Water International Indoor Hockey Festival concluded on Sunday at the National Gymnasium on Mandela Avenue.
Kerensa Fernandes opened the scoring for the local giants with a cheeky deflection from a penalty corner pass in the third minute. Leading scorer of the female division Krezia Layne levelled the score line for Malvern through a penalty corner conversion in the sixth minute.
GCC would answer back one minute later in the form of a Trisha Woodroffe strike from a penalty corner effort as the local side held on to their one-goal lead going into the halftime.
Fernandes would add to the GCC score line five minutes into the second period, with a strike to the bottom of the net after being skilfully set up by captain Sonia Jardine, who evaded her marker on the right flank before drawing out the goalkeeper and passing to Fernandes.
Malvern would concede further as Aaliyah Gordon found the back after pouncing on a goal mouth scramble.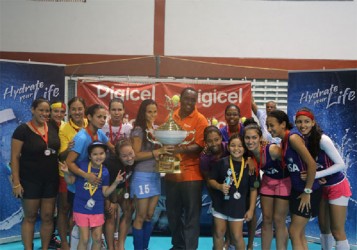 Malvern would manage to cut the deficit to two as Layne found the back of the net in the dying minutes. However GCC would eventually see out the remaining danger to claim their fourth female title of the festival's history.  In the men's first division final, Canadian side Revamp Hockey Club crushed Trinidad and Tobago's Queens Park by a 4-0 score line compliments of a double by Canadian International Jonathan Roberts.
Fellow Canadian International Micah Teixeira and Jewan Bath completed the win with solo strikes. In the Carib Beer Veteran's final, local side and defending champions Hikers defeated arch rivals GCC 7-4 to retain their title.  Devin Munroe led the way with a hat trick while Jerazeno Bell added a double. Netting solo strikes in the win were Amanda Garnett and James Mentore. On target for GCC with a double was Alan Fernandes while Philip Fernandes and Damon Woodroffe netted solo efforts.
In the individuals' awards, Canada and Revamp HC's Jonathan Roberts and Pradeep Koonar were voted the men's division Most Valuable Player (MVP) and best goalkeeper respectively.
GCC's Alysa Xavier was the recipient of both the MVP and best goalkeeper awards for the women's side while Malvern's K. Layne was highest goal-scorer of the division.  In the veteran's competition, J. Bell was voted the MVP while Azad DeAbreu also of  Hikers was selected as the best goalkeeper.  GCC's P. Fernandes was the division's
highest goal-scorer.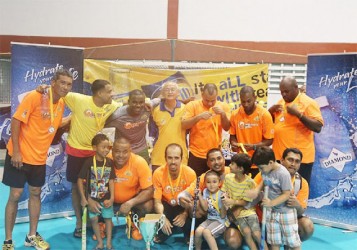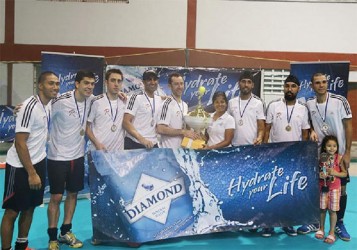 Around the Web