COSTA DO SAUIPE, Brazil, (Reuters) – Carlos Alberto Torres, the captain of arguably Brazil's greatest side, fears the current crop are worse than previous World Cup failures and the soccer-mad nation is overcooking expectations.
Favourites Brazil are bidding to win a record sixth trophy on home soil in June and July next year but misplaced confidence could be their biggest threat.
"You have to keep your feet on the ground, you can't say six or seven months before the World Cup that we are champions, I don't think that is the right approach," the captain of the victorious 1970 side told reporters on the eve of today's draw for the finals.
"We've had national teams better than the current one and we didn't win the World Cup.
"We have the support and we are at home but that doesn't mean we will win." Brazil established themselves as favourites after demolishing world and European champions Spain 3-0 in the Confederations Cup final at home last June.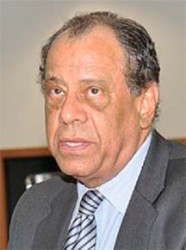 Backed by a raucous support and with outstanding performances from players such as Neymar, Paulinho and Fred, Brazil were surprisingly dominant over a side which had ruled the soccer landscape for five years.
That boosted their confidence and manager Luiz Felipe Scolari last month ramped up expectation by declaring: "Brazil will be World Cup winners in 2014".
Carlos Alberto travelled with the Brazil squad for friendly wins against Honduras and Chile last month and said he was impressed with their professionalism and preparation but there was still a lot of work to be done.
NATIONAL ANTHEM
"My level of optimism has gone up but when I see them play I must say it hasn't reached 100 per cent," he told hundreds of journalists gathered in the media hall at the resort chosen for the draw.
"We need to be realistic… and bear in mind that there is a lot to be done before we are 100 percent ready and before we can make a bet and say we will be world champions."
Fans enthusiastically singing the national anthem was cited as inspirational by many players at the Confederations Cup but Carlos Alberto dismissed comments from other former winners such as Ronaldo that the crowd would play a crucial role.
"We can't declare that we will win just because fans will sing the national anthem," he said.
His comments came just days after another member of the 1970 team gave similar warnings about over-confidence.
Around the Web