BRIDGETOWN, Barbados,  CMC – Kraigg Brathwaite, the player called up to replace the injured Chris Gayle on the West Indies squad on tour of New Zealand, has finally departed Barbados and en route to join his teammates, according to the Barbados Cricket Association (BCA).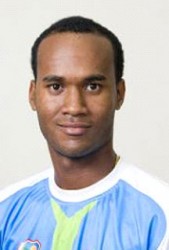 Brathwaite was named the replacement player for Gayle for the start of the test series against New Zealand but waited for two weeks for a visa.
He departed Bridgetown on Friday and is expected to arrive in Wellington today, two days before the start of the second test match.
"Kraigg feels very relieved to be finally going to New Zealand," his father Arleigh Brathwaite was quoted on the BCA's website.
"He was anxiously looking forward to leaving ever since he was informed of his call-up on November 22. I thought that he would have been able to get his visa much earlier but there is now relief."
Around the Web