CHITTAGONG, Bangladesh,  CMC- The Bangladesh Cricket Board (BCB) wants West Indies Under 19 team to reverse its decision to withdraw from its current tour.
Windies decision to withdraw was prompted by an explosion near the team hotel in Chittagong on Sunday as the country prepares for general elections next month.
BCB president Nazmul Hassan says once the general elections, carded for January 5, are held the violence is likely to dissipate.
"The impact won't be severe. The situation can't be like this all the time. We are hoping that before the start of the World T20s, there will be a solution to our political situation," said Hassan.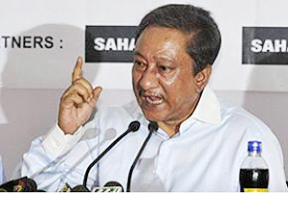 "If there is no solution then the games won't work, but by January all these solutions will come. So I am not worried about the future games. I am not worried about the World T20s. I am hopeful that all the instability will be over by December."
The West Indies players and staff have remained within the premises of Hotel Agrabad in central Chittagong, but are expected to move to Dhaka this morning.
The WICB had said on Sunday that it was making arrangements for the players to leave the country, but the BCB wants to discuss resuming the tour with the WICB.
"Now whether they [West Indies] are thinking about the future, and that because the elections are coming closer there might be more danger, I don't know," Hassan said.
"We will have a telephone conversation with them…"
The ongoing troubles in Bangladesh seemed to have escalated in recent months and the two main political parties have been at loggerheads.
However  Hassan has played down the impact of the West Indies Under-19 team's withdrawal from its tour of Bangladesh on the country's hosting of the World Twenty20 in February.
"There is a bit of political instability, this has always happened, but I don't believe that we have reached a scenario where the games would be called off, said Hassan.
Around the Web