It is always very interesting to study the trends and characteristics of theatre in Guyana, as indeed it is to survey the rest of the Caribbean.  Against the background of a current dominance of comic drama on the contemporary stage over the whole Caribbean, there is an upsurge of searching social realism in new Guyanese plays.  Then in the middle of this, it was very important to look into the meaning of a few significant choices of play entered in the recent National Drama Festival in Guyana.
How did these fit into contemporary trends?  Or did they go against the current?  What is the meaning of these choices?  What we will now go on to try to find out is why these questions lead us to consider what are the most popular plays in Guyanese drama.
First of all, the 'odd' entries in the drama festival: two of them were long-standing, established Caribbean plays, both classics in the region's drama.  Derek Walcott's Pantomime is one, belonging to the elite 'canon' of Caribbean drama, which also happens to be one of the most popular.  It was produced several times by Walcott himself both in the West Indies and in the USA, at The Little Carib in Trinidad and by other groups elsewhere around the region, including in Guyana more than once by The Theatre Company and GEMS Theatre.  The other is Clifford Sealey's The Professor, a lesser known work on today's Caribbean stage, not a member of the canon, but an old play still holding a high place as a West Indian classic very popular in the 1960s.  It survived and continued to be popular for a couple of decades because it was published by the famous UWI Extra Mural Series edited by Errol Hill.

Pantomime is one of the most popular Caribbean plays.  However, that it was chosen by a team of young actors belonging to the current generation in Guyanese theatre, Mark Luke-Edwards and Sean Thompson, directed by Mark Kazim, is very commendable.  It was a courageous initiative since the play is difficult to perform.  It owes its popularity to the fact that it is a very hilarious play and very entertaining when properly done.  Its longevity is also because of its depth, below the laughter is a serious post-colonial drama satirising the relationships between a former colony, Trinidad, and its former colonizer, Great Britain.  Its performance demands a command of its language – picong, calypso, and a novel from the English canon that it half parodies – Daniel Defoe's Robinson Crusoe.
The Professor is also an old favourite that can be numbered among the most popular West Indian plays.  This, however, is historical popularity rather than something which obtains right now.  It is therefore equally commendable and an act of courage that the Theatre Guild chose to produce it directed by Randolph Critchlowe. It is a Trinidadian comedy of manners, satirising colonial middle class society (1950s) and commenting on its pretences, appearances, and the shallowness of its fashionable and affected intellectualism.  There is a class focus exposing the snobbery and Trinidad's issues with Grenadian immigrants, and how a working class Grenadian can so easily dupe an educated middle class family.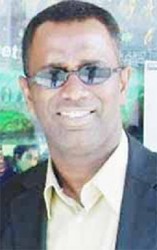 In this consideration of popular plays, what is important about these two dramas is that they are both very funny.  The Professor, like Pantomime, depends on the performance of its language, which is charged with innuendo, punning, picong, topical references and high farce.  Three of the actresses understood these – Candacy Bavaghems, Nurriyyih Gerrard and Tashandra Inniss.
Despite the humour, however, both these plays are not easy to perform (uninformed popular opinion hath it that comedy is easy).  It is their depth as much as their hilarity that makes them survive time and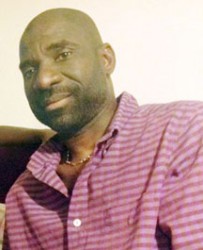 geography.  Ironically, they remain popular because though set in Tobago and in Trinidad, their universality allows them to appeal to wider audiences for a longer period of time.
The other three plays of interest here are Watch De Ride II: Justice by Ronald Hollingsworth, Anybody See Brenda and Massacuraman both by Paloma Mohamed. Massacuraman was first developed as a play for Guyana's entry in the Caribbean Secondary Schools Drama Festival.  It has been redone more than once since then, at the Theatre Guild and by schools, so it rates as a play that has had reasonable popularity, though it is not in the genre of 'popular plays.'  The other two are in that genre and are more of interest here because of their perennial popularity.
Both Pantomime and The Professor found their way into the Drama Festival because of their prestigious place in the canon of West Indian drama, quite likely because of their popularity as a result of their humour.  But they also achieved that place because audiences relate to their meaning despite time and place.
Watch De Ride II: Justice  and Anybody See Brenda are among the most popular Guyanese plays.  What qualities have led to that?  The other plays on this list are Till Ah Find A Place by Ronald Hollingsworth, Watch De Ride by Hollingsworth, Miriamy Mine by Frank Pilgrim, and Two's A Crowd by Ian Valz.
Till Ah find a Place ranks as perhaps the most popular.  It has had a couple of sequels but they have not been as successful and have faded in memory.  They have gone the way of all sequels because they tried to cling to the popularity of the original without having equal substance.  What is this 'substance'?  Till Ah Find A Place is first of all hilarious.  It is in the genre of popular plays and appeals to a mass audience because of laughter.  But laughter alone will echo and fade without substance, without leaving something to remember.  This play seized on a topical issue that was hot at the moment of writing, but which touched social issues that audiences could identify with beyond that moment.
It crafted a plot out of a situation that would hold even outside of the topical issue.  It is based on a domestic situation which has relevance beyond the immediate topical matter, which is the housing situation in Georgetown.  At that time there were large-scale moves by several Guyanese to literally take their housing problem into their own hands and build homes on unoccupied lands.  Several squatter settlements developed in and around the city.  Most of those have now been legitimised by the government, the best known example being Sophia. But the issue of housing has not faded, partly because of the ongoing scheme of 'house lots' distributed by the government.  But Hollingsworth was able to build a domestic conflict at the play's centre.  He was also able to cash in (literally) on a phrase that found itself in the Guyanese language because so many people took up or sought temporary lodgings with others "till ah find a place."  Added to those is the high sexual content of the play.
The ending in the original script was weak.  It has seen changes that were still not strong, but the one used in the film version is the strongest and most permanent.  These have all helped the drama's popularity.  Popularity is immediate mass appeal, but cannot be taken for granted because it has to overcome the test of time.
High up on the rating is Paloma Mohamed's Anybody See Brenda?  She also cashed in on both the housing issue and the red hot topic of homosexuality.  The playwright has publicly acknowledged the play's contribution to her finances.  Homosexuals and transvestites have been and are still favourite subjects for comic performance in Guyana, mainly farce and camp. But this play by Mohamed contains farce, although it is more than that.  It is a situational comedy which has lent itself long life because it treats situations – housing, a perennial popular 'male' position on marriage, a domestic conflict ‒ to add to the real and legitimate study of the homosexual community.  The play subtly gives information about that community and its inhabitants while providing the audience with riotous laughter.
This play suffers no ending problem as the outrageously hilarious end ties the plot neatly to its beginning as well as to its title.  It does, however, suffer a slump in the middle when the plot development becomes illogical.  The reasons why the main character pretends to be gay are obvious to the audience.  During his pantomime he and the leading female become drawn sexually to each other.  Why then, after his cover is blown, he runs frantically away from her is hard to explain.
A dramatic piece de resistance in the crafting of the play, however, stands out.  Brenda, who gives the play its title and who remains central and always in the play's sub-currents, never appears on stage.  That dramatic ploy is always a masterpiece when successfully used and can make a play live beyond the moment.
The most dated in the hierarchy of popular plays is Ian Valz's Two's A Crowd, which had several re-runs up to, perhaps, the previous decade, but has not been much heard of recently.  The reason is very relevant to this discussion.  The play's improbable plot is set steeply in a time when Guyana was suffering a ban on many food items and a shortage of several others, and the particular social situation at the time.  Its recent unobtrusiveness is most likely because those specifics have faded in the popular consciousness.
Yet, the oldest among these plays, Frank Pilgrim's Miriamy Mine (1963), has not faded like that.  It is the same type of situational comedy as Sealey's The Professor and satirizes middle class manners if not snobbery.  It transcends its time with good writing, satire and strong situational and universal concerns.
Another example of factors which go against the grain, but which are also relevant to this discussion may be found in Hollingsworth's two other plays on this list.  Watch De Ride may be second in popularity.  It was the playwright's usual carpe diem policy, and zoned in on the minibus situation in the popular culture.  Hollingsworth visited this again in the sequel, Watch De ride II: Justice, but this is a rare situation in which the sequel surpasses the original.  The second Watch De Ride is deeper, delves into a number of other issues, and is a better script than its antecedent, not having as many weaknesses.
We can say, therefore that popularity is not just being popular, but playwrights have to do some work to earn it.  When longevity is also desired it is not just comedy but also good writing and some depth which have to be reflected.  Perhaps the choice of these plays The Professor and Pantomime speaks directly to that since they hold a place in the Caribbean canon.  For Guyanese plays, the revisit of Watch De Ride II and Anybody See Brenda is not by accident.  It does have something to do with the fact that they are not just funny – added to Pilgrim's Miriamy, they are the best in the list of Guyana's most popular plays.
Around the Web