Zeelugt is a small, yet vibrant village on the East Bank Essequibo situated between Tuschen and De Kinderen. Coincidentally enough, conversations with the taxi driver on the way there revealed that he was himself a resident of the village. During the drive 25-year-old Rovin Deodat shared that he was not originally from Zeelugt, but had moved there five years ago after his marriage.
The man said that the thing he admires most about the community is the fact that everybody works. He said that though there are no significant establishments nearby offering employment, many of the residents have chosen the entrepreneurial path, while others make daily journeys to Vreed-en-Hoop, Parika, and even Georgetown where they have jobs.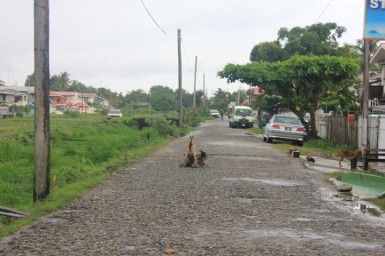 He said however that many of the persons who leave the village are young people, while the older folks often opt to create their own businesses. He also said that a significant proportion of residents work on the sugar estates and that Zeelugt itself was a former rice area.
Deodat described Zeelugt as a quiet community, and stated that while a considerable number of rum shops could be found in the village, only about one would be filled on any given day. Deodat said that the people are the easy going type who do not care much for the kind of sporting and clubbing which he says occurs in places like Uitvlugt.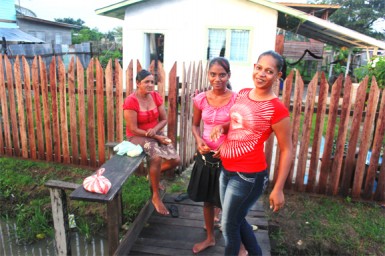 His one concern about the community, he told SN, was the fact that many school age children are either not enrolled in school, or play truant on a daily basis. He said that it is not uncommon to see school-age children traversing the village during school hours, and even converging at a well-known spot to gamble.
Upon investigation by this newspaper, there were indeed several school-age children gambling at the place he identified, all of whom scattered when they realized that cameras were trained on them.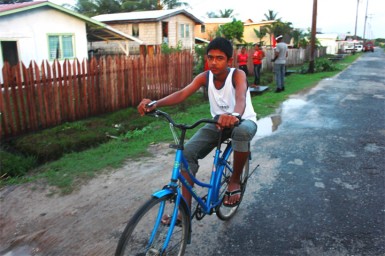 Attempts to locate a resident with some amount of historical knowledge of the village brought SN to the residence of 59-year-old Altaf Hussain.
Hussain, who moved to Zeelugt in 1985, explained that times are not that good right now. A sugar worker by occupation he said that many of the villagers are currently not working, and will not be working again until February when it is time to reap the cane.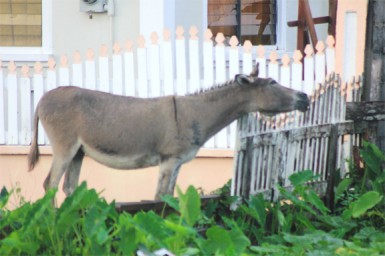 The man said that when he moved to Zeelugt, the village was still rice land which was being encroached on by deep pools of water and high brush. Intent on building a residence for himself, Hussain said he took his axe and his cutlass and cleared the brush, tall grass and trees in order to build his hut. He said that it was hard work because the grass was extremely tall and thick, and there were also the strong trees which had to be removed.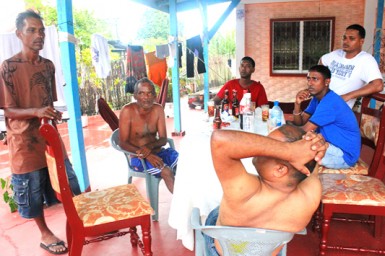 Hussain said that he was not the first to move into the area, and that when it came time to construct his abode he was assisted by some of his neighbours. He added that there were no roads at the time, but there were mud dams to and from the village. Conventional roads, he explained, were not built until about five years after he moved in.
There was a large pond near his hut in which he reared several species of fish for his family's consumption.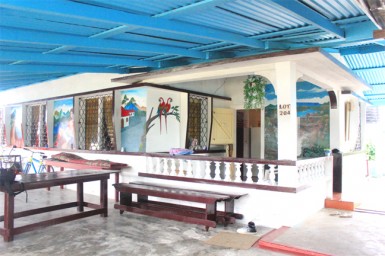 Hussain said that as his family began to grow, he needed a larger place to live, as all of them could not fit comfortably in the shack he had built. In 1999, Hussain said he completed the construction of his new home, where he now resides with his wife, two sons, their wives, and his grandchildren.
At the time he was constructing his home, Hussain continued, he realized the area flooded easily when it rained  so he built up his land, which regrettably meant he had to fill in his fish pond. Hussain said that while he misses his fish pond, he now has fruit trees which he also enjoys.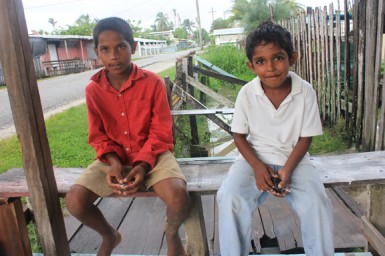 He told this newspaper that Zeelugt is home to Africans, Amerindians and Indians, who all live together peacefully and come together to help each other whenever this is needed. The three main faiths are represented in the community, which has about five churches, three mosques and two mandirs.
Thirty-eight-year-old Ramdat, also known as 'Buddy,' operates his own body shop, and said that there isn't much to do in the village in terms of entertainment, although the temple would hold the occasional Friday evening Bar-B-Q. Buddy said that the lack of entertainment is hardly an issue since when people come off from work they are usually content to spend the remainder of the evening in their homes. "People get work the next day so they ain't really get time to be out on the road late."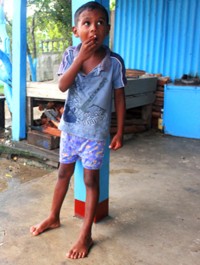 Buddy also raised the issue of the wayward children in the community, and suggested that there may be the need for the creation of a sports club or some other social grouping where the children can be meaningfully engaged.
When asked about the level of criminal activity in the area Buddy responded that kitchen thieves are somewhat common in the community. "We does get kitchen thieves, you know, dem man who gon pull down yuh clothes off the line or pick up yuh boots or something like duh, but nothing major though."
He did say however that a major robbery had occurred the week before. This he thought was a result of the high influx of young men coming into the village from out of the bush, and buying properties there. Buddy said that Zeelugt though quiet is not as quiet as it once was. He said that more and more young men are choosing to move into the village, and are causing trouble.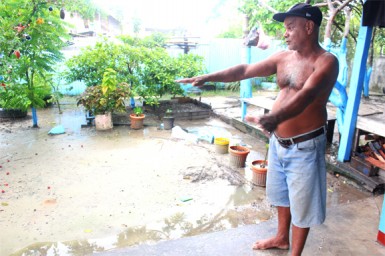 Peter, owner of one of the taxi services in the community said that it was his family who were the victims of the robbery.
The man's wife, who was at their shop with the couple's son at the time, said that she was sitting in the shop with some of her neighbours when two gunmen entered the premises and robbed her.  She said she sustained an injured ankle in the process.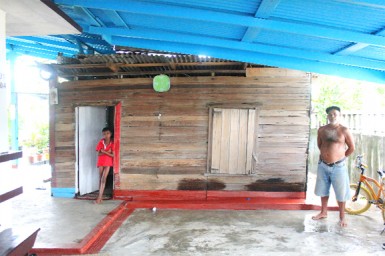 The man's wife said that while the robbery was in progress another one of her sons pulled up to the shop, and he was robbed as well.  Peter also said that one of his employees (a taxi driver) was robbed when he picked up a young man who said he wanted to go to Uitvlugt.
Despite these incidents Peter maintains that the majority of the people in the village are good and that it was just a few who were causing trouble.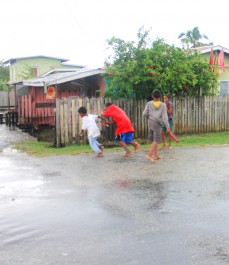 Primary and nursery age children in Zeelugt attend the Zeelugt Primary School and De Kinderen Nursery School respectively. The lack of a secondary school in the community means that children have to travel further afield for their secondary education. To have their medical conditions attended to, residents usually travel to the West Demerara Hospital.
photos by Arian Browne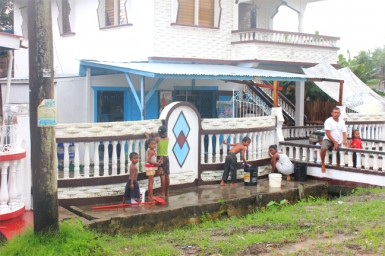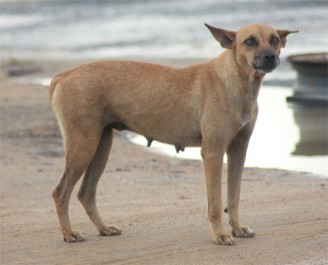 Around the Web