A little community located between Herstelling and Peter's Hall on the East Bank Demerara is developing and expanding at a rate that villagers could never have imagined some 10 years ago.
Providence has become the Mecca for major events in Guyana such as international cricket and concerts, regional shows and football matches, since it is home to the Guyana National Stadium and the Princess Hotel and Casino.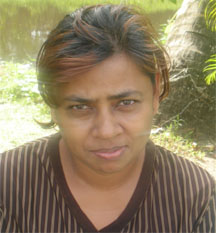 When Stabroek News visited the community, most persons were indoors, save for a few small shop owners and children who were already flying their kites and enjoying the Easter holidays.
Indira (only name given) was sitting in front of her stall at her residence. Although she was a bit shy at first, she opened up about the community she has been living in for the past 12 years. She said that she was not originally from Providence, but moved there when she got married years ago. The thing she admires the most about the community she said is the quiet. "Our street is really quiet and everyone lives nice here," she said. She said villagers are proud to have the stadium there and she likes all the development that the area is getting.
Further up the street, was 73-year-old Sherifueen Ramdhan who resides in Canterbury Street with her children and grandchildren. She has lived in Providence all her life. Years ago, she said, they used to catch fish in the trench behind her street, but they had to stop because persons started dumping rubbish in the trench; it now has a stench. She also said that she used to enjoy farming but had to stop because as soon as it rains, the street is flooded. She, too, is proud of the fact that Providence is popular now.
"The stadium and the hotel are really nice things for our community," she said. Although she likes the development, she lamented that the roads in the community need to be repaired and that persons should stop throwing garbage in the trench since it contributes to the flooding in the area.
Ian Moulchand was eager to speak with this newspaper. The village, he said, is actually named "Providence Pasture, but people don't put pasture though". He said that back in his time everyone was mannerly and the younger generation would listen to the older folks when they were being chastised. Now, he said, when gangs and younger folk come into the area they would disrespect persons. Parents now, he said, would deny that it's their children when complaints are made to them.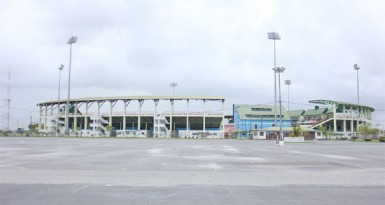 He was concerned that many children only go to school on Thursdays and that is because they get food on Thursday. A lot of children, he said, are dropouts and he would like this problem to be addressed.
But one of the biggest problems he has, he said, is that years ago he reported a lantern post in front of his yard that needs to be fixed. He said persons from the Guyana Power and Light went to the area and "marked it and are yet to return to replace it". He fears that if the post falls down it will not only damage his property, but also cause a fire.
He said he works in the village office and volunteers to keep the trench in front of his house clean since the council does not clean it properly. When this newspaper asked him about the developments in the community he said, "Buddy's does hambug yuh in the night sometimes". He also said that when there are certain events at the stadium, patrons would park their vehicles all the way in their street at the back and this leads to thieves who go to break into those vehicles also breaking into houses, sometimes.
Thirty years ago, he said, it was a beautiful community. He pointed out a house that was purchased for only $8,000 in 1978. Persons who were working at the estates were given priority to buy houses, he said.
A man sitting on a bridge with his bird, that he calls 'Suzie', was not willing to have his photo taken but said he normally went to the bridge everyday with his bird for an afternoon stroll.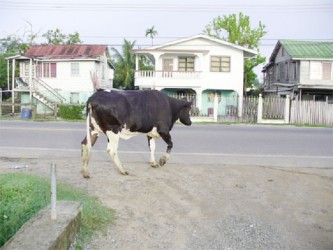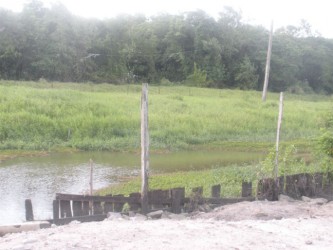 In the middle street, a father and daughter were trying earnestly to get their kite in the air. Two friends were also nearby, one sipping on a cold drink and the other flying his 'bird kite'. They were engaged in a big discussion about their Easter plans.
Another villager, who did not want to be named, said his biggest concern was the truancy in the community. He said many children drop out of school before they even reach to the secondary level and some are not even enrolled in any school at the moment.
At the Providence Primary School, children who had just finished sitting the National Grade Six Assessment, were streaming down the stairs. A group of friends who were shy to have their photo taken said they were glad that the day had finally come for them to sit their exams. They all hoped to be placed in "a good school" and make their parents and teachers proud.
Providence is certainly growing; a large housing scheme is currently under construction.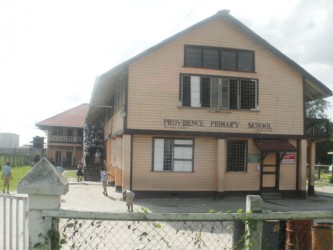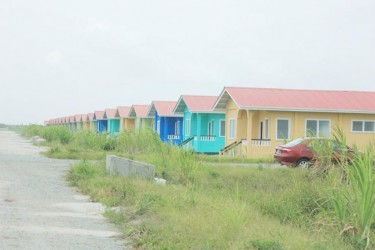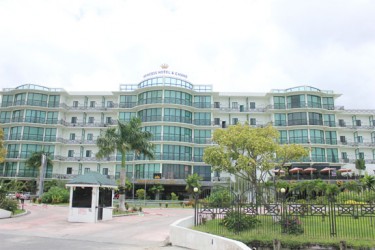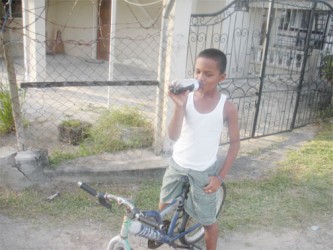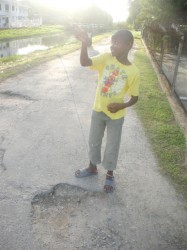 Around the Web